Run Flat Capable Tyre Equipment Package
Product Code: Run Flat Capable Package
ONLY
£2749.00
( £3,298.80 inc VAT )
The Run Flat Capable Package at a glanceThe Red Back 226 Tyre Changer
• Fully automatic tyre machine capable of changing up to 23" wheels
• Suitable for most passenger and light commercial wheels
• Capable of changing motorcycle tyres with additional adaptors
• Pneumatically controlled rear tilting column saving you set up time
• Assist arm enabling you to easily change run flat and low profile tyres
• Fully assembled with standard 13 amp 3 pin plug
The Red Back 830 Wheel Balancer
• Semi automatic motorised wheel balancer capable of balancing up to 24" wheels
• Automatic data input of offset and wheel diameter
• Suitable for most passenger vehicles wheels
• Capable of balancing motorcycle and light commercial wheels with additional adaptors
• Fully assembled with standard 13 amp 3 pin plug
Included with the Run Flat Capable Package
• Delivery to a mainland UK address. More shipping details
here.
• 12 month warranty (Mainland UK only)
• Exceptional customer service from our team of experienced engineers
• Access to our online
knowledgebase
• Operation manual
• Routine maintenance guide
• Large consumable package worth £175
• Fast inflate bead blaster
• 3 way assist arm
• Pre filter and oil lubricator
• 20" tyre lever
• Alloy wheel protection kit including
- Plastic inserts for metal mounting head
- Complete hardened plastic mounting head
- Set of 4 clamping jaw covers
• Set of 4 balancing cones
• Quick release locking wing nut
• Measuring callipers
• Universal weight pliers
• 100g calibration weight
Optional Extras
•
Motorcycle mounting head for tyre changer
•
Motorcycle adaptors for tyre changer
•
Motorcycle adaptors for wheel balancer
•
Centreless wheel adaptors for wheel balancer
•
Light commercial adaptors for wheel balancer
The Run Flat Capable Package is great value for money if you are looking for more advanced garage equipment. Featuring the incredibly popular Red Back 226, a fully automatic tyre changer capable of changing up to 23" wheels. It comes complete with an additional assist arm (sometimes referred to as a helper arm) which has been designed to easily remove and replace, otherwise difficult, low profile and run flat tyres. This model also includes a built in fast inflation tank which give a quick and powerful blast of air to help seat loose tyre beads making the whole mount and demount process as hassle free as possible.
This package also includes The Red Back 830 24" semi automatic motorised wheel balancer which has automatic data input of the offset and wheel diameter with manual data input of the wheel width. There are several ALU functions including guided weight placement, split and hidden weight modes as well as motorcycle balancing modes (motorcycle adaptors sold separately). The wheel balancer has an automatic brake function after motorised spin and starts automatically when the protective hood is lowered. The improved design now features a brake pedal which holds the wheel in place to enable precision weight placement.
The Red Back 226 Demonstration Video
The Red Back 830 Demonstration Video
Unite U-226 Technical Specification
Power Supply: 13 amp (Single phase)
Max Wheel Diameter: 41"
Max Rim Width: 14"
Rim Clamp Diameter (Outer): 10"-21"
Rim Clamp Diameter (Inner): 12"-24"
Air Supply: 8-10 bar
Bead Breaker Force: 2500kg
Noise Level: <75dB
Weight gross/net: 327kg / 303kg
Download Technical Specification PDF: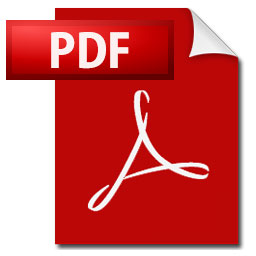 Unite U-820 Technical Specification
Max. Wheel Weight: 65kg
Power Supply: 1ph
Balance Accuracy: +/- 1g
Balancing Speed: 80r.p.m
Rim Diameter: 10" - 24"
Rim Width: 1.5" - 20"
Measuring Time: 8sec.
Noise Level: <70db
Download Technical Specification PDF: