U-290 26" Commercial Tyre Changer for Truck and Bus
Product Code: TBDU290
ONLY
£3149.00
( £3,778.80 inc VAT )
The Unite U290 Truck Tyre Fitting Machine at a glance
• Electro hydraulic commercial tyre changing machine capable of changing up to 26" wheels
• Suitable for fitting most truck and bus wheels as well as some passenger wheels
• Supplied in single phase or three phase models - please state which model you require when ordering
For delivery/collection details please visit our
Shipping Details
page.
Included with the Unite U290 Truck Tyre Changer:
• 24 month parts warranty and 12 month labour warranty (Mainland UK only)
• Technical support and advice from our UK based customer service team
• Access to all spare parts, exploded diagrams and more on our online knowledgebase
• Set of 4 alloy wheel adaptors
• Tyre lube, brush, tyre lever, grease gun, wheel clamp and plastic inserts
• Machine operation manual
• Routine maintenance guide to ensure your equipment runs as smoothly as possible
The Unite U290 is an electro hydraulic commercial tyre machine used for truck and bus tyre changing but can also offer limited passenger tyre changing too. Capable of mounting and demounting 26" rim wheels this commercial garage equipment features a moveable control unit with a hydraulic motor which has a pressure adjustment device. This model has a clamping range of 14" - 26" and the ability to adjust the clamping force of the machine as well as being moveable in both clockwise and anticlockwise directions. With automatic fast turning and the ability to operate the lifting arm and tool carrier simultaneously this machine is a simple to use, effective and an essential piece of kit for your commercial tyre fitting business. At a relatively small investment this machine is designed to make your life in the commercial tyre fitting industry hassle and stress free.
Your new machine will arrive fully built and tested by our own in house engineers. It will be covered by our renowned 24 month parts warranty and 12 month labour warranty as standard to mainland UK giving you complete peace of mind that you and your equipment is in good hands. If you are located outside mainland UK please do not hesitate to get in touch to discuss your warranty options. You will also receive support and advice from our expert technical team should you require any assistance.
Please see our shipping details
here.
For more information please get in touch today on 01527 883 580 or email info@tyrebaydirect.com.
Download Technical Specification PDF: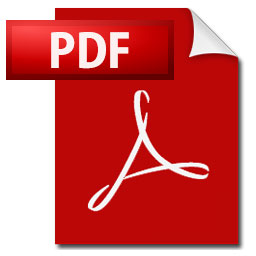 Pump Motor - 1.5KW
Rotating Motor - 2.2Kw
Clamping capacity - 14"-26"
Maximum Tyre Diameter - 1200mm
Maximum Tyre Width - 700mm
Maximum Tyre Weight - 500Kg
Weight - 670 Kg