Finance details:
*Weekly price reflects 5-year finance option. The total value of the purchase must be over £1,000 (ex.VAT) to qualify for finance. Call today on 01527 883 580 to begin your application.
CALL NOW TO APPLY | 01527 883 580
APPLY FOR FINANCE ONLINE
Advanced Tyre Changing from Atlas Equipment
The TC320 is designed to ensure optimal efficiency with every tyre change, With a three point-assist arm for lifting and depressing of the bead, the equipment is designed to limit the potential damage to alloy wheels.
It has a time-efficient tilt arm design, 3 position clamping jaws and power assist arm, making easy work of run-flat tyres. The front access panel makes for easy servicing while the optional motorcycle adaptors, jaws, mounting head and bead breaker blade mean this tyre changer is up to any task.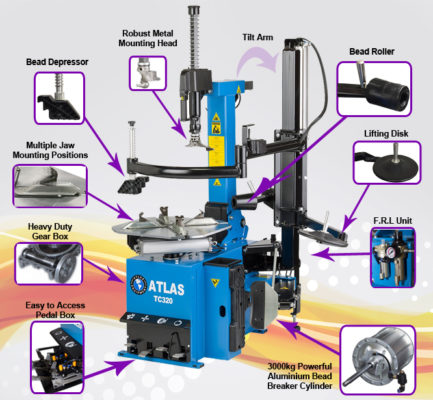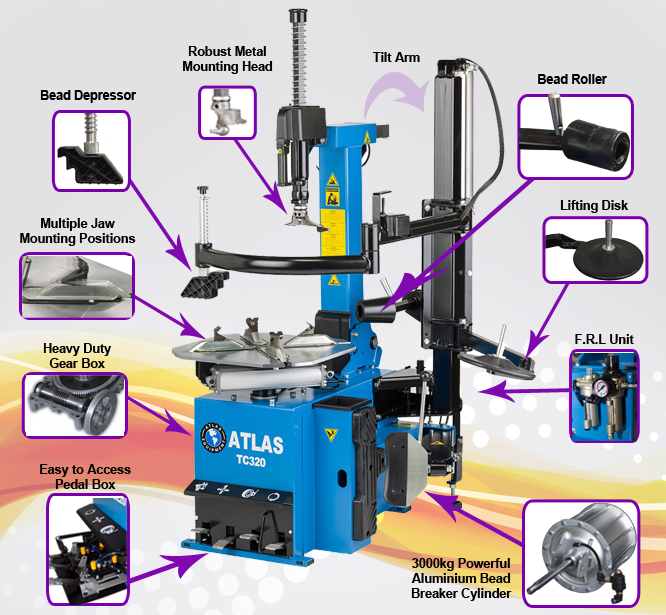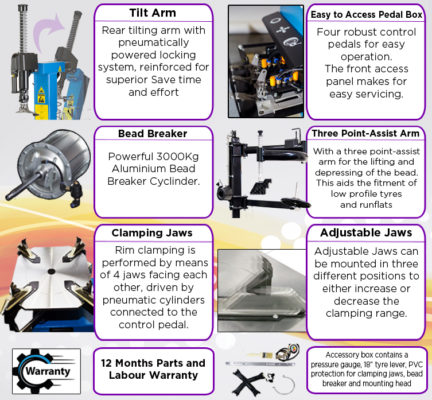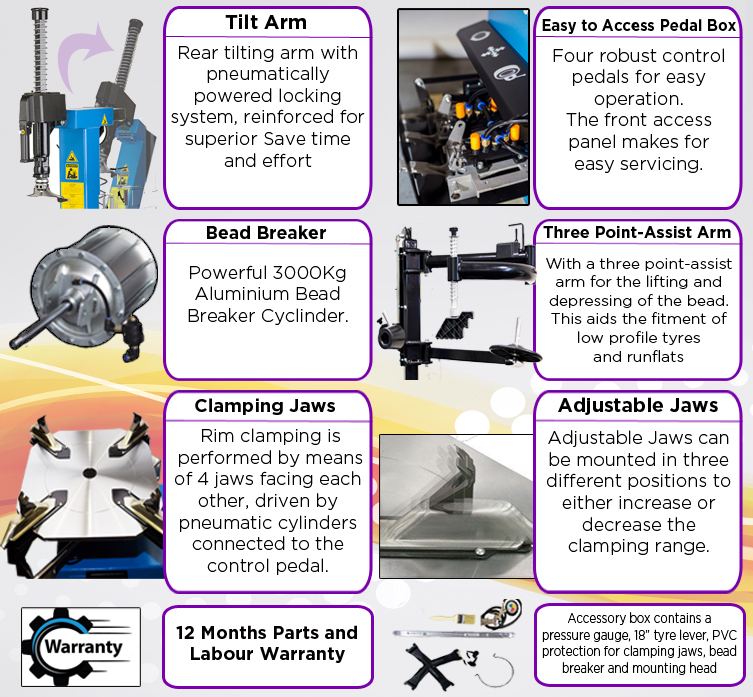 Included with the Atlas TC320 Tyre Changer with Assist Arm
Operation manual
Routine maintenance guide
Pre-filter and oil lubricator
18″ tyre lever
Alloy wheel protection kit including

Plastic inserts for metal mounting head
Plastic cover for a tyre lever
Set of 4 clamping jaw covers
Plastic bead breaker cover
Included is 12 Months labour & parts warranty.