Hofmann Megaplan megamount 303 Racing + megaspin 220
You would be wrong to think that this garage equipment package is entry-level – although this offering is our most basic Hofmann Megaplan package, the specification of both machines say otherwise. The performance and ability of the megamount 303 and megaspin 220 is genuinely a winning combination.
megamount 303 Tyre Changer
The megamount 303 is a heavy-duty, semi-automatic tyre changer boasting a unique specification for what would normally be regarded as an entry-level model. This package includes the 240v model as standard. Please call our team now for a quote on the 12v model.
This tyre machine has been designed for those customers that don't have room for a tilt-arm machine (or maybe just like their old swing arm!) but still need to be able to cater for modern rim and tyre assemblies. With this in mind, the megamount 303 provides a healthy 24" rim clamping capability, necessary for handling alloys up to 22" diameter, an oversized 'racing' chassis, and the inclusion of the unique 'megafit duo light' twin assist arm system essential for making light work of stiff, low profile and run-flat tyres.
megamount 220 Wheel Balancer
The megaspin 220 is compact in design without any compromise on the technology it brings to your garage! An automatic gauge measures the distance and rim diameter making for quick & accurate data entry while a clip holds the adhesive weight ready for precise placement.
Utilising the patented, groundbreaking 'Virtual Sonar' Technology, the megaspin 220 can claim fully-automatic, 3D data input, 'low speed' balancing technology which eliminates the need for a wheel guard, and super-quick operation – with imbalance results on a standard sized rim being achieved in just 4.5 seconds!
Hofmann Megaplan Service you can't beat!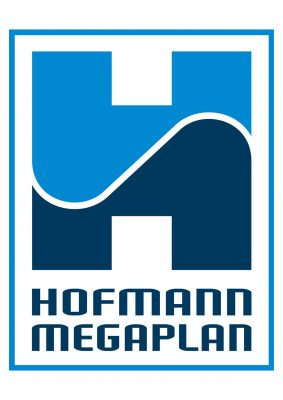 By purchasing Hofmann Megaplan equipment through Tyre Bay Direct you receive the full premium experience. The price includes delivery, installation from one of the Hofmann Megaplans expert engineers & an industry recognised 24 months parts & labour warranty!
Call Tyre Bay Direct today on 01527 883 580 to meet your account manager & find out more about how Hofmann Megaplan wheel balancing can revolutionise your tyre-fitting operation! 
Finance details:
*Weekly price reflects 5-year finance option. The total value of the purchase must be over £1,000 (ex.VAT) to qualify for finance. Call today on 01527 883 580 to begin your application.
CALL NOW TO APPLY | 01527 883 580
APPLY FOR FINANCE ONLINE