Finance details:
*Weekly price reflects 5-year finance option. The total value of the purchase must be over £1,000 (ex.VAT) to qualify for finance. Call today on 01527 883 580 to begin your application.
CALL NOW TO APPLY | 01527 883 580
APPLY FOR FINANCE ONLINE
Over-Engineered to Exceed Expectations | Meet the Toughest Machine in Class
The 613 Racing is a no holds barred titan of strength in the tyre-fitting realm. Conceived with an emphasis on strength, reliability, and durability, this machine has been built to keep pace & take any punishment you can throw at it. 
Industrial strength coupled with a quality chassis makes this one tough machine. What's more, the manufacturers boast of the over-engineered approach to the 613 Racings key components, making it the toughest machine in its class.
WDK Approval for Run Flat tyres by all the leading Tyre & Vehicle manufacturers backs up these impressive credentials. A 10" to 26" clamping range, 15" rim width capability, and famous 'Power Out' bead breaker complete these features you won't give up once you've tried!
Talk to the Tyre Bay Direct Team about investing in excellence today! This is one for the serious professional.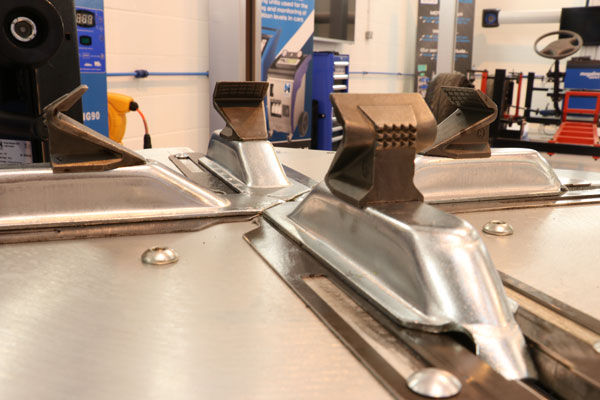 Introducing Patented "QuadraClamp" Technology
The 613 Racing comes as standard with Hofmann Megaplans infamous Quadraclamp system.
QuadraClamp uses 4 clamping cylinders where everybody else is using 2, resulting in more powerful clamping, distributed evenly, with consistent pressure through all 4 jaws. This is built to remain this strong for the life of the machine, with greater reliability and lower associated ownership costs. In fact, since we introduced it in 2008, we have never had to repair a single unit and we've sold 1000s!
It couples perfectly with this robust machine to offer one of the strongest, most reliable, and most functionally perfect turntables ever made.
Hofmann Megaplan Service you can't beat!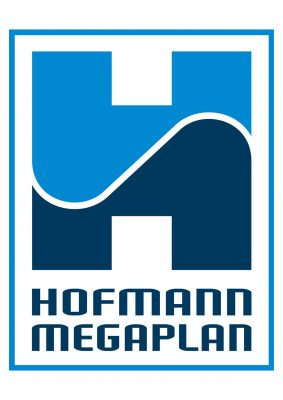 By purchasing Hofmann Megaplan equipment through Tyre Bay Direct you receive the full premium experience. The price includes delivery, installation from one of the Hofmann Megaplans expert engineers & an industry recognised 24 months parts & labour warranty!
Call Tyre Bay Direct today on 01527 883 580 to meet your account manager & find out more about how Hofmann Megaplan wheel balancing can revolutionise your tyre-fitting operation!