About Us – What makes Tyre Bay Direct the Best

Built from the Ground Up for All Garages
Tyre Bay Direct is a company built from the ground up to serve customers of all sizes, from sole traders to large corporations, we are uniquely able to scale our products and services to meet all needs.

One Stop Tyre Bay Shop
Tyre Bay Direct is a one-stop shop for everything your garage may need, with a vast range of tyre consumable products as well as professional automotive equipment, tailored to meet any budget. Shop by brand, machine type or even browse our offers before making easy payment through our secure checkout. Did you know we also have some second hand tyre machines?

Customer Service
Where customer service is concerned, Tyre Bay Direct's dedicated team are always working hard to go above and beyond for our customers. From over-the-phone machinery troubleshooting to tracking a parcel via our courier's online portal, the customer service and technical team are always available to help. Nothing is ever too much. Call now for assistance with your next purchase.

Fast Delivery & After Sales Experts
With free next day delivery as standard on many orders, we also offer an industry leading after sales experience and warranty, varying across garage equipment, tyre changers and wheel balancers. Our team of expertly trained field engineers are always on hand to visit your workshop in case of a breakdown as well as a knowledgeable technical team at the end of the phone.
Give us a call today. You've nothing to lose, only great savings to gain!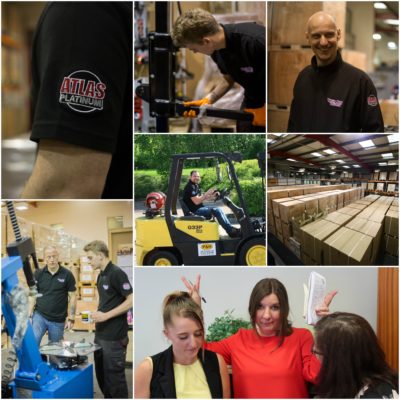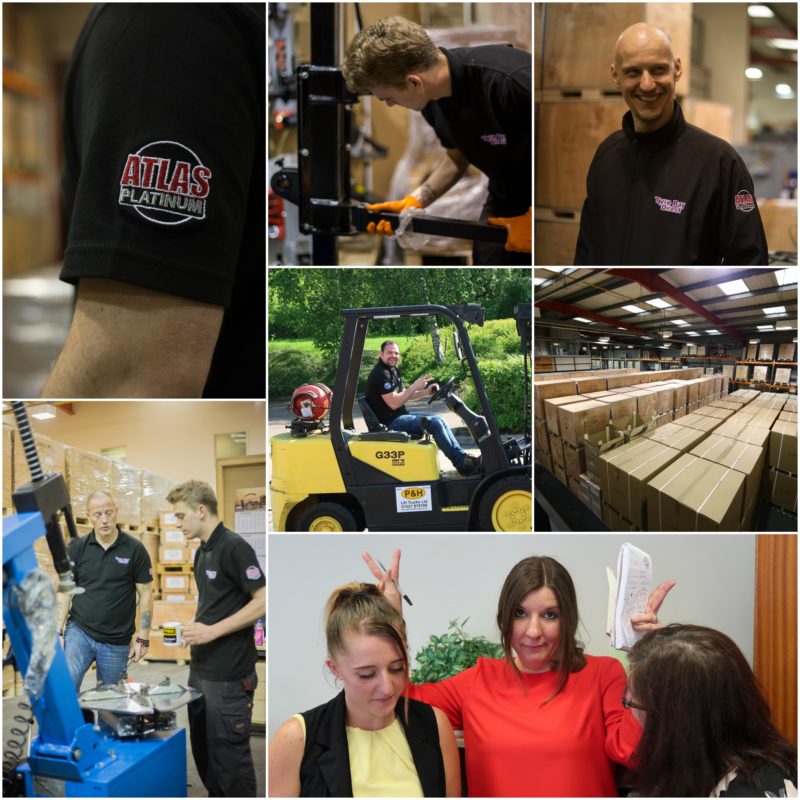 The Convenience of a Tool Truck Online
We do not sell our services from a van. Instead, we provide a simple to use and feature rich website that our customers can browse at their leisure (with a UK based customer call centre ready to answer any questions).
Tyre Bay Direct is not in the business of the "hard sell". We believe our high-quality products and transparent business practices are all you will need to make a purchase from us. Not only that but we believe our teams ability to deliver great customer service, alongside our products and great free delivery* policy means you'll stay with Tyre Bay Direct thereafter.
Powerful Partnerships in Tyre Machinery
We are now a proud partner of Atlas Equipment and exclusive European distributor of their top-quality range of Automotive products and machinery. Atlas Equipment is one of the USA's leading manufacturers of garage equipment and Tyre Bay Direct is delighted to have been chosen to represent them.
Visit our website to browse our full range of tyre machinery and consumables now and give us a call today.
Give us a call today on 01527 883 580. You've nothing to lose, only great savings to gain! 
A Great Team to work alongside…
Tyre Bay Direct strives to provide a unique and vibrant service to the automotive industry throughout Europe, and our employees take great pride in bringing to the market new and innovative products at affordable prices.
We are passionate about helping our customers to thrive, by allowing them to serve their own customers better, and by providing the very best prices on a range of world-class equipment and consumables. We only succeed if you do. Our team understand this and have the knowledge to execute it. They even test products themselves to deliver you the truest information.
On parle francais
Le personnel francophone de Tyre Bay Direct peut vous aider dans vos demandes de renseignements sur les équipements. Appelez dès aujourd'hui et demandez Adriana.
Ou vous pouvez visiter notre site français dédié tyrebaydirect.fr.
Popular Products on Tyre Bay Direct Now:
Second Hand Tyre Fitting Equipment for Clearance
Out of Stock
Available Upon Request