The TC220 Swing Arm Atlas Tyre Changer offers the best of features at an unbeatable price. Atlas Tyre Changer with jaws to cover rim sizes as small as 10" but as big as 24" allowing for greater tyre wheel combinations.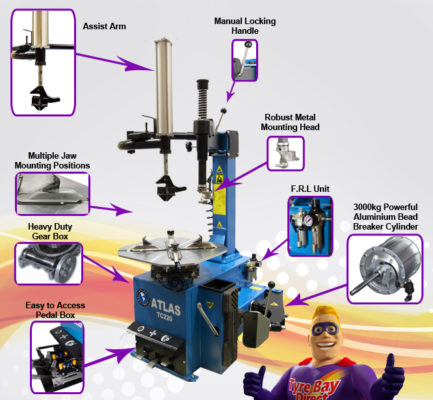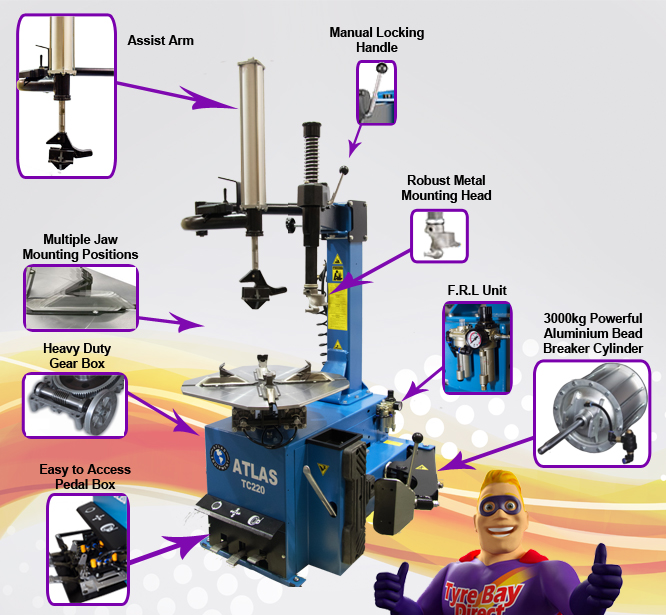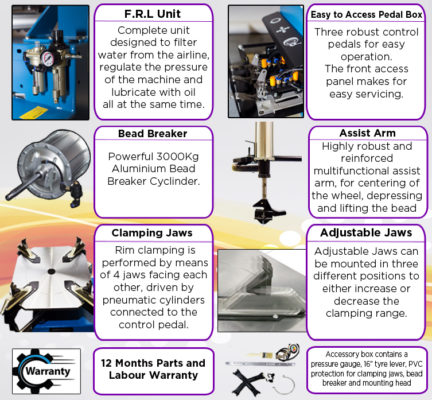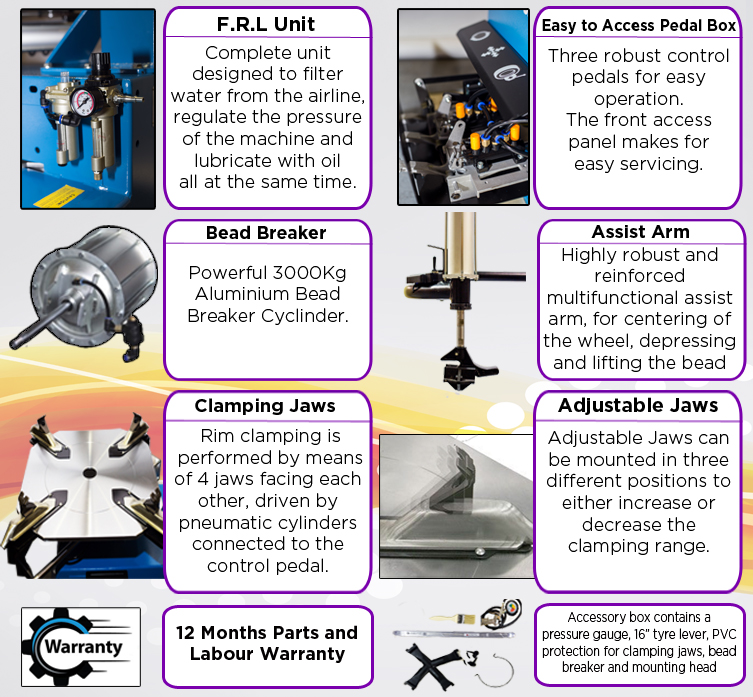 The Atlas TC220 swing arm tyre machine is set up by moving the mounting arm by hand, setting the height of the mounting head and locking it into place manually. The turntable has 4 powerful pneumatic clamping jaws to ensure firm grip of the rim and has an electric motor to enable rotation by pedal control.
ATLAS Auto Equipment is a leading brand of Garage Equipment in the USA and Canada as well as 11 other locations around the globe. Tyre Bay Direct are proud to offer this brand exclusively in the UK. Requiring a standard 13 amp power supply and 8-10 Bar compressed air supply this machine has the following specifications;
All our Atlas Tyre Equipment comes with 12-month parts and labour warranty and includes delivery. Special consumable starter packs are available to complement the machinery
Fully supported by a dedicated helpline and 12 months on-site warranty, this is quality and value summed up for the small to medium tyre fitting operation.
*Installation subject to VAT. Atlas Equipment ranges only as marked.