Is The Price You Invest in Tyre Fitting Equipment Worth It?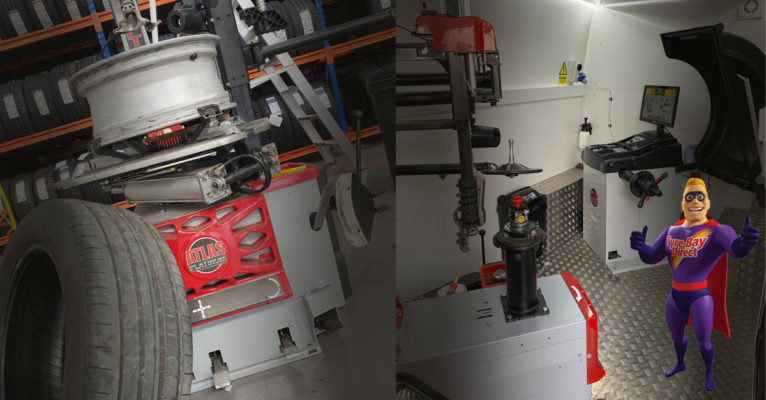 Good question, right?
Nobody wants to feel like they aren't getting value for money, whether it's purchasing a brand-new car, doing your food shop, or investing in tyre fitting equipment.
Not every garage owner can justify spending thousands on updating their tyre fitting equipment – this is equipment built to last after all. Some may be expanding into tyre fitting & seeing the different prices out there can be a real head-scratcher!
However, there is an obvious value in investing in your business.
Getting to know the market…
No matter what you are looking to buy, shopping around can give you a better outlook on industry prices. There are tyre changer prices vs. Features vs. sizes vs. Support vs. Warranty and more to consider.
Searching for the right tyre fitting machine can be a minefield but getting it right can see you fitting happy for years to come.
The results…
By taking your time and picking the right tyre machine when purchasing, the results from your garage should speak volumes. Not only from your customer's feedback but your team as well.
A willingness to invest shows your employees you mean business and that you are looking to consistently improve.
Shout about your great tyre Changer!
It also allows staff to work with better equipment, performing greater services and greater customer experience – what employee doesn't want that from their employer?
Customers & staff become advocates for your ability to change tyres better than competitors with inferior equipment.
Be sure to shout about this on social so customers will also see the value of your garage's services.
A positive experience and a job well done could be the difference between repeat business and losing them as a customer for the foreseeable future.
Is your investment in tyre fitting equipment worth it now?!
Used tyre machines for sale…
We understand that trying to stretch your budget can cause headaches.
That's why Tyre Bay Direct offers some incredible pieces of tyre fitting equipment at unbelievable prices – some even brand new!
Check out our range of second hand, ex-demo tyre machines online now – you could find an absolute bargain!
Our specialists are always around to help!
Don't suffer in silence – call our equipment sales specialists on 01527 883580 for more information on our range of tyre fitting machines.