Rules on Self-Driving Vehicles Enter Highway Code
New ground was broken on 1st July when rules relating to self-driving vehicles entered the Highway Code for the first time.
Intended to anticipate the availability of level 3, 4 and 5 'autonomous' vehicles – which could become commercially available as early as next year – the new rules also have their own section.
Currently, only 'level 2' self-driving vehicles are available here in the UK. Tesla's Autopilot system falls into this category, as it's only able to take control of the car in specific circumstances. It currently isn't advanced enough to allow the driver to take their eyes off the road safely.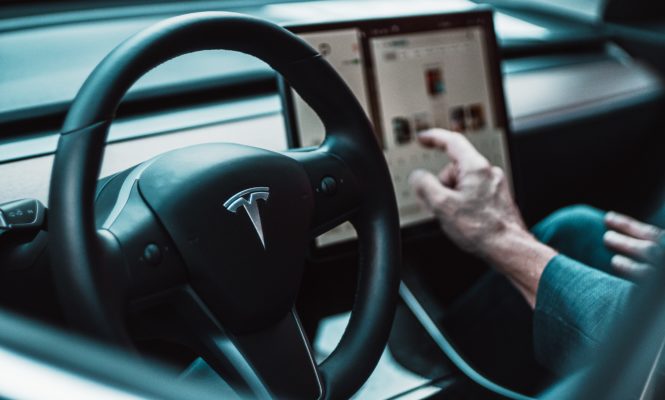 Although this new breed of autonomous vehicle will be more advanced and capable of handling a variety of situations itself, the Highway Code still states that motorists must be 'ready to resume control in a timely way if they are prompted to.'
It does, however, somewhat controversially stipulate that motorists are allowed to look at built-in screens displaying non-driving-related information or content (like films or videos) while their vehicles are moving.
Commenting on the initial announcement earlier this year, Transport Minister Trudy Harrison said: "This is a major milestone in our safe introduction of self-driving vehicles, which will revolutionise the way we travel, making our future journeys greener, safer and more reliable.
"This exciting technology is developing at pace right here in Great Britain and we're ensuring we have strong foundations in place for drivers when it takes to our roads.
"In doing so, we can help improve travel for all while boosting economic growth across the nation and securing Britain's place as a global science superpower."
Reacting to the changes, RAC's head of policy Nicholas Lyes said: "Automated vehicle technology has the potential to make our roads safer by eradicating driver-induced errors – a cause of a great many collisions – and could also make lengthier trips a more enjoyable and less tiring experience.
"While we're still some way off truly 'self-driving' cars, the journey to get there begins with driver assistance technologies such as automated lane keeping systems, as they're only focussed on one element of driving.
"It's vital the Highway Code changes covering automated vehicle technology are crystal clear, setting out exactly what drivers can and can't do when certain features are engaged otherwise there's a very real risk that drivers will be confused.
"This itself could lead to avoidable road traffic collisions – especially if a driver hasn't taken back control of the vehicle after they've been told to. Many people will be highly sceptical and may not trust their vehicles to do some of the driving for them. And even if they're permitted to take their eyes off the road, just how many drivers will actually choose to, and feel safe doing so?"
Garage equipment online
Whatever your garage needs, from lifts and tyre changing equipment to hand tools, we have it in stock and ready to go at Tyre Bay Direct. View our vast range of garage equipment online and order today.