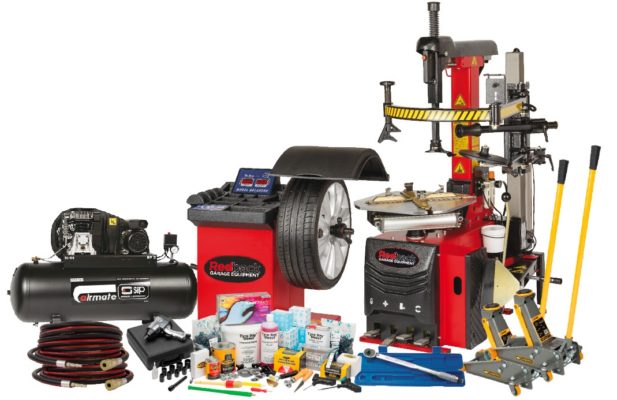 At Tyre Bay Direct we have all the tyre stuff you need for your garage or workshop to get the job done!
With years of experience and a proven track record in the garage equipment supply industry, we can assess your requirements and supply the correct garage tools, equipment, consumables and all the other stuff you need; this will make your ordering fast and friendly, keep your costs to a minimum whilst ensuring you keep your business running smoothly and your income increasing.
We have all the essential tyre stuff for a new garage just starting out like our tyre machine packages and starter packs as well as air compressors right through to our most advanced tyre changers and wheel balancers.
We also sell a full range of tyre consumables at Tyre Bay Direct including our most popular TR414 tyre valves of course – as after all that's the tyre stuff you are going to need every single day! We make sure it is easy for you to find the garage equipment, tools or consumables you need, and order these how and when you need them.  Of course we are here at the end of the phone when you need us, but if you know what you want you can order 24 hours a day, 7 days a week online.
We are also a leading supplier of Commercial Garage Equipment both in the UK and Europe, we supply a selection of the highest quality machines.
Want to learn more about the tyre stuff we supply? Then browse through our online shop, and feel free to contact us using the online form, or get in touch on 01527 883580 to discuss the stuff you need in more detail.