How do You Rectify Specific Pain Points if You Are a Busy Garage Owner?
Regardless of what industry you work in, owning a business can give you some of the highest highs, and some of the lowest lows. Being a business owner in the automotive garage service sector is no different.
We understand there are specific pain points to owning your own garage workshop, and no matter how hard you look, you just can't seem to find the right answers. That's why we have brought the answers directly to you…to solve at least some of your dilemma's.
When it comes to kitting out your garage and sourcing the required tools & consumables to keep your business running efficiently, it can be a never-ending minefield.
These are the top 3 issues that we come across…
Problem 1: Choosing the right Tyre Fitting Equipment.
Answer: Do your research.
This sounds so simple. And it is.
Making sure you understand what all your options are in terms of branding, features, safety aspects, and most importantly, what equipment you can afford. Most garage owners will opt for the most budget-friendly option, but this is not always the most effective choice in the long run.
For established garages and those new businesses with little time available, we hear you say "I don't have the time to research every tyre changing machine available on the market!". We understand…and our specialist team are waiting for your call to make life easy for you. Through expert training and industry knowledge, our team will only recommend the right machines for your services.
CALL TO DISCUSS YOUR REQUIREMENTS
Problem 2: Maintenance for your Tyre Fitting Equipment.
Answer: Get an equipment maintenance plan in place from the word GO.
For many busy garage owners, this is the last thing you want to think about – especially if you have only just invested in your tyre fitting machines.
Ensuring that you have a reputable garage maintenance service company behind your services, could be the key to the longevity of your business. Alongside brilliant customer service and the quality of every job performed, if you are able to reduce the amount of downtime of your garage equipment you can continue to build revenue and run efficient services.
Problem 3: Continually sourcing vital Garage Consumables.
Answer: Shop online with a reliable tyre consumables provider.
Again, it seems so simple. But not wasting your time waiting for your local van man to rock up when they like, can keep your business ticking over.
When you shop online with us, we offer incredible bulk buy offers and a designated account manager to ensure they understand your services, and what you need to achieve success. We offer a vast range of tyre valves, wheel weights, garage tools etc to keep your staff happy and your customers even happier!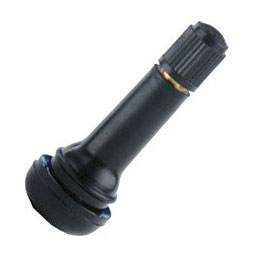 Standard Snap In Tyre Valves
£

11.76 incl VAT
£

9.80 excl VAT
In Stock
Choose Tyre Bay Direct today!
CONTACT US ONLINE TODAY
SHOP GARAGE EQUIPMENT NOW
SHOP TYRE CONSUMABLES NOW