Why Should You be Offering Wheel Alignment Services to Your Customers?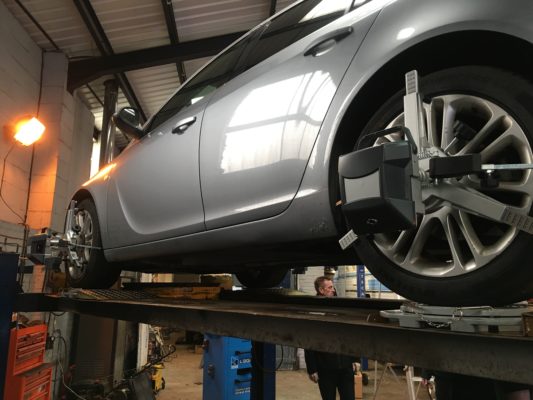 Whether it is tyre changing, wheel balancing or wheel alignment, all of these services contribute to the longevity of your customers' tyres and their vehicles' performance, and are essential to the efficiency and safety of vehicles. Full stop!
As all garages will know, the only issue is that many of your customers are not aware of this. Therefore, trying to educate them beyond a price-driven view of tyre fitting services can be difficult – especially when customers will only see this as trying to up-sell your services.
So, where do you stand when it comes to providing a wheel alignment service for your customers?
The importance of wheel alignment services…
You wouldn't believe it (actually you would) but customers mistake wheel balancing for wheel alignment, and believe they don't need this service when they get new tyres – even if it is advised.
A wheel aligner simply looks at the position of the wheels in relation to each other and the road surface, so that any corrections can be made.
Removing wheel alignment from the tyre fitting process can cause major short and long term issues for tyres, driving performance and safety. So, if you're performing numerous tyre fitting jobs every day the need for a wheel alignment service in your garage is clear.
Not only will your customers reap the benefits of this extra service, but you'll see many advantages within your garage – not least an obvious increase in revenue!
The right wheel aligner for your garage!
Think about the number of tyre fitting jobs you complete each week or even each day…
Every single tyre fitting job you complete should have an alignment check when the tyres are installed onto the car!
Find the perfect wheel aligner for your services: