Choosing The Right Car Lift For Your Garage!
Are you left scratching your head when it comes to choosing the right vehicle lift?
So, you've been looking for the right garage lift to accompany your garage services for the past few weeks and have finally hit a dead end.
You NEED to read this article!
Where to start…
Vehicle Lifts come in a range of styles and uses from wheel alignment lifts to scissor lifts – not without mentioning the multitude of brands advertising themselves as the BEST on the market. Therefore, when it comes to ensuring that your garage workshop invests in the right lifting equipment for the tasks at hand, it can be daunting to say the least.
Our advice…call us!
Here at Tyre Bay Direct, we have many years of experience working alongside some of the industry-leading brands and providing numerous garages with lifting equipment, that can deal with the rigorous garage life. We will always take your requirements into consideration – our friendly and helpful team will only recommend the right lift for the job…
Call Now on 01527 883 580
Vehicle Lifts worth investing in…
Offering brands such as Hofmann Megaplan, Atlas Equipment and Redback by Unite, our roster of vehicle lifts has got you covered for whatever garage services you have on offer.
Check out our latest car lifts available to order online today: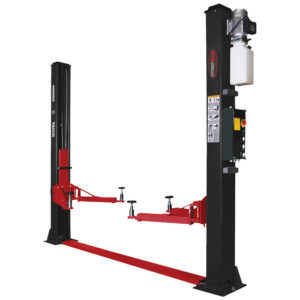 £

1,914.00 incl VAT
£

1,595.00 excl VAT
In Stock
£

3,234.00 incl VAT
£

2,695.00 excl VAT
Out of Stock
Something else to consider…
The best garages don't just look after their customers, they look after their team too!
Our Portable Electric Wheel Lift will benefit you and your team, providing extra help in lifting car wheels, giving you the ability to perform more jobs each day.
Happy, injury-free team + more jobs completed = successful garage services!