Have you had a crucial piece of tyre fitting equipment suddenly breakdown recently? Maybe you feel it is time for a change, but the budget isn't quite stretching far enough to really upgrade?
Tyre Bay Direct have provided you with a lifeline!
Outstanding October offers are now live on equipment from two of our biggest brands, Atlas Equipment & Redback by Unite and these offers are certainly not about for long (October only as it happens, so don't miss out.
Discover the tyre machine and balancer packages available online now: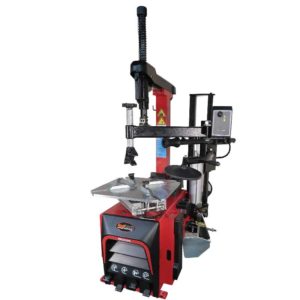 £

1,554.00 incl VAT
£

1,295.00 excl VAT
In Stock
Essential & Affordable Atlas!
Seen across North America, Canada and now more commonly in the UK, our mid-range brand of equipment is the expert mix of affordability and high-tech features. It continues to be as popular as ever. For any garage owner searching for reliable and accurate tyre fitting machines, Atlas Equipment is the brand for you!
The TC320 tyre changer is perfect for big and small jobs, paired perfectly with either the WBHS or WB49 Pro. Not only are these machines some of the best value tyre equipment on the market today, but the prices just got even better!
Half price balancer + £100 credit on your account..
Atlas Equipment offers a host of options to get you going including 12 months' parts + labour, machines built from quality components to last and a heavy-duty 3000kg force aluminium bead breaker on the TC320 (no rust here). Delivery is also included in the price, while collection is available upon request. To top it all off installation is also available at a small additional cost.
Redback & Winntec together for the ultimate big saving!
Why over-spend on tyre changing machines when getting into fitting? Invest in the best from Redback by Unite!
Known as our budget-friendly tyre equipment brand, Redback by Unite pairs seamlessly with the Redline Winntec Jack to provide the ultimate tyre fitting package.
You can NOW SAVE BIG! Receive a FREE Redline 3 Ton Trolley Jack with either Redback package combo, as well as up to £200 off your selected balancer!
Grab yourself a bargain today!
Discover our Redback by Unite offer & Atlas Equipment offer only available this October.
For more information on all the machines available in these offers, contact us online today or call us on 01527 883580 now.