Are you looking for an extra service to boost your garage? Taking your services on the road and offering flexible mobile tyre fitting could be the move you need to boost your revenue, remain competitive and help your customers all at once.
Your customers will welcome the convenience of mobile tyre fitting with open arms while your garage will reap the rewards of going mobile!
But, what are the steps you need to take?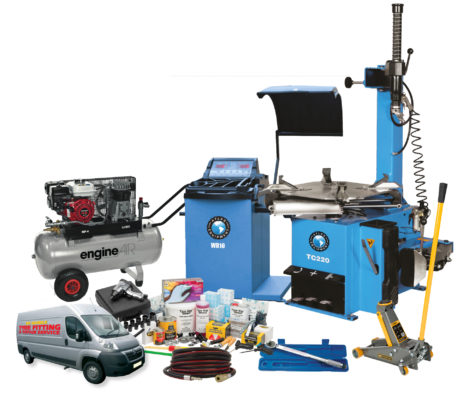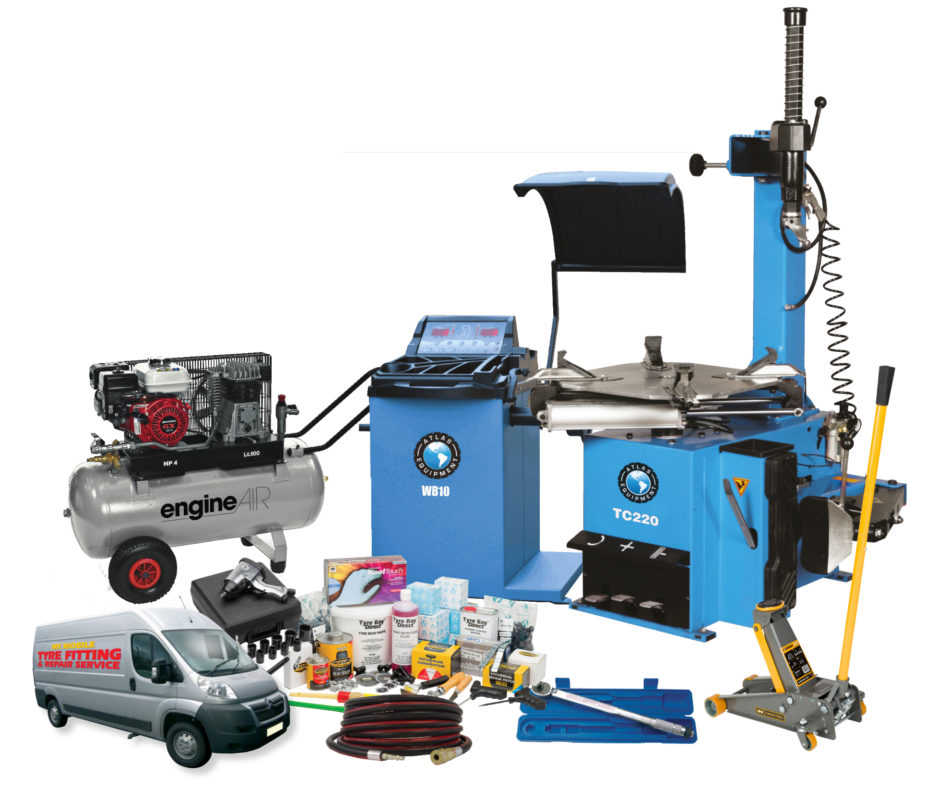 Mobile Tyre Fitting Equipment
We understand that the process for taking your services on the road can be daunting – especially when you need to invest in more suitable tyre fitting equipment on top of a van.
We aim to make this process as simple and cost-efficient as possible for all types of businesses that require mobile tyre fitting equipment. Our team can aid in the supply of this mobile tyre fitting equipment to make sure you have all the necessary tools to complete your work.
We can also help with the installation – trust us, there is no job too big or too small!
Automechanika 2019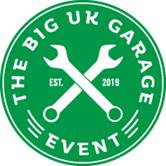 Coincidently, we are taking a new approach to Automechanika this year!
We are teaming up with Finishing Touch Alloys. This means that as opposed to just equipment on a stand, our mobile tyre fitting equipment will be on show in one of the brand new vans we have kitted out.
Join us at the NEC Arena Birmingham from the 4th-6th June 2019 – BOOK NOW ONLINE and visit us at STAND S188 to see for yourself!
Read all about our Automechanika 2019 exhibit in more detail in our previous blog!
Professional supply & installation service!
We are experts when it comes to mobile tyre changing and fitting equipment. No matter what the budget, or requirement, we have the specific know-how to drive your vision to a completed project.
Still not sure whether to take the plunge? Take a look at our previous projects, perfectly displaying the incredible work of our team.
Mobile Tyre Fitting Equipment Supply: TQ1 MoT Centre
Offering the most advanced and premium equipment, we helped TQ1 MoT Centre equip their mobile tyre fitting van with Atlas Platinum Equipment.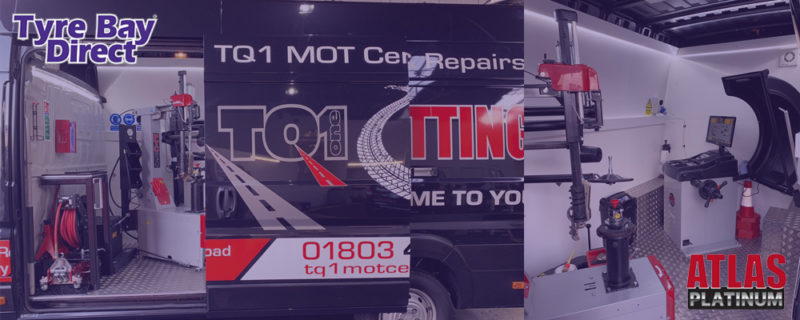 Mobile Tyre Fitting Van Conversion: The Atlas Treatment
Starting out with nothing but a stock shell of a Mercedes Benz van to work with, we completely transformed this vehicle into a fully functioning mobile tyre fitting enterprise.
Using specialised tyre fitting equipment from our Atlas Equipment range to equip the van, we understood the requirements and the importance of efficiency to the owner.
Tyre Bay Direct is proud to have worked in partnership with VehicleFit Ltd on this project.
Read more about this amazing mobile tyre fitting transformation in our previous blog!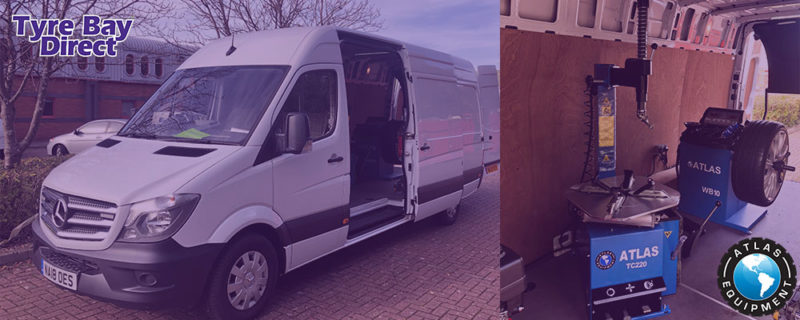 Do you need a mobile solution to tyre fitting? Then get in touch with Ant on 01527 883580 to discuss in more detail.