Are you currently missing out on all the perks of a vehicle lift in your garage? Are you short on budget or space where an extra lift would make your life so much easier? Are you consistently searching for a more affordable lifting solution?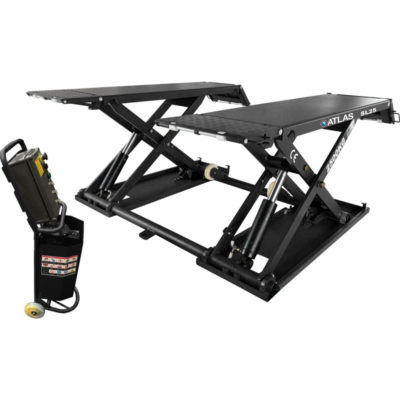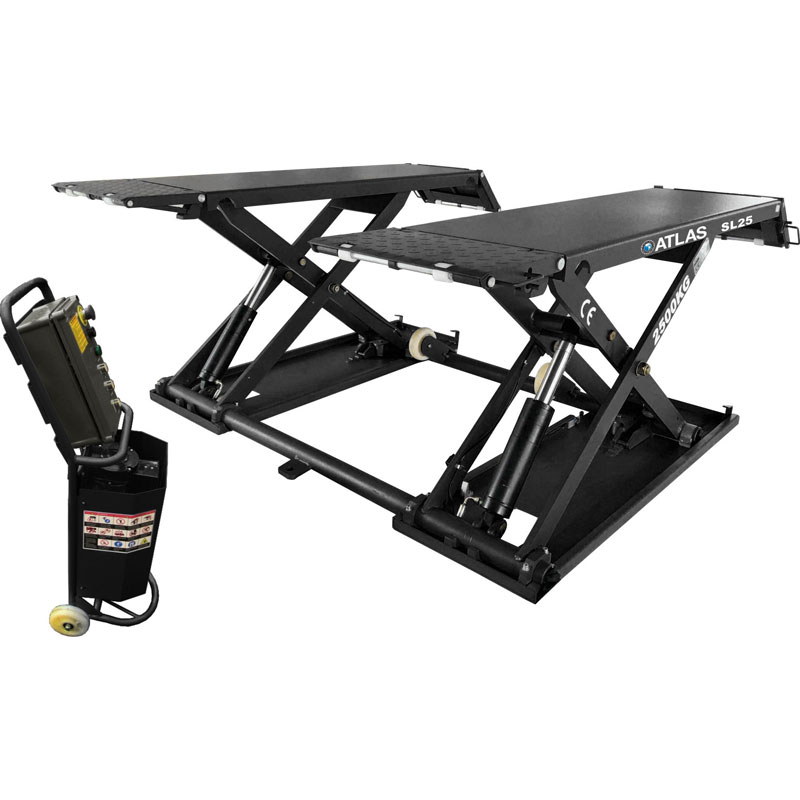 Tyre Bay Direct has the answer to your problem: The Atlas SL25 Scissor Lift!
A Positive Portable Vehicle Lift for your Garage!
There are multiple benefits to purchasing a portable scissor lift, from ease operation daily to increased safety and productivity. Your garage deserves a solution like this!
Advantages include but not limited to:
Can be used anywhere – highly portable and can be used in any area with enough space to mount & dismount a vehicle.
Affordable – our Atlas SL25 is available at a fraction of the price of many two post vehicle lifts.
Safety is key – being a hydraulic scissor lift, the electric release system keeps the lift safe at all times. The SL25 is also fitted with a decent alarm for when the lift is in use.
Your garage's vehicle lifting operation will not only be increased but revolutionised in keeping with the latest portable vehicle lifting technology!
You can find more information online at our Scissor Lift range!
SL25 Portable Scissor Lift in Action!
Take a look at our video below for an easy to use guide. You can also pop into our UK central Redditch based HQ anytime to have a go yourself!
Lifting Solutions from the Experts!
If guidance to the right lifting solution is what you need, then get in contact with our dedicated team today. Call us on 01527 883580 or contact us online now!