Semi Automatic Tyre Equipment Package
Product Code: Semi Automatic Package
ONLY
£1999.00
( £2,398.80 inc VAT )
Options
The Semi Automatic Package at a glance

The Redback 221 Tyre Changer
• Semi automatic tyre machine capable of changing up to 23" wheels
• Suitable for most passenger and light commercial wheels
• Capable of changing motorcycle tyres with additional adaptors
• Option to add assist arm for an extra £350 (Please ensure you select the correct option above when adding the package to your cart)
• Ideal for smaller businesses and those with limited working space
• Fully assembled with standard 13 amp 3 pin plug

The Redback 800 Wheel Balancer
• Manual data input wheel balancer
• Capable of balancing up to 24" wheels
• Motorised spin reducing manual labour
• Suitable for most passenger vehicles wheels
• Compact balancer suitable for limited working space

Included with the Semi Automatic Package
• 12 month labour warranty (Mainland UK only)
• Exceptional customer service from our team of experienced engineers
• Access to our online knowledgebase
• Operation manual
• Routine maintenance guide
• Large tyre consumable package worth £175
• Pre filter and oil lubricator
• 20" tyre lever
• Alloy wheel protection kit including
- Plastic inserts for metal mounting head
- Complete hardened plastic mounting head
- Set of 4 clamping jaw covers
• Set of 4 balancing cones
• Quick release locking wing nut
• Measuring callipers
• Universal Weight pliers
• 100g calibration weight

Optional Extras
• Assist Arm for tyre changer
• Motorcycle mounting heard for tyre changer
• Motorcycle adaptors for tyre changer
• Motorcycle adaptors for wheel balancer
• Centreless wheel adaptors for wheel balancer
• Light commercial adaptors for wheel balancer

The Semi Automatic Package has been put together to cater to workshops with limited space and larger mobile tyre fitting vans. At under £1,300 this package is the perfect starter kit your for your new tyre fitting business.

The Redback 221 is a semi automatic car tyre changer with easy to use features and a powerful pneumatic bead breaker. Capable of handling rims up to 23" in diameter this model gives a wider scope of operation. You will receive a set of alloy wheel protectors which includes plastic inserts for your metal mounting head and a complete plastic mounting head meaning you will be able to change alloy wheels without the worry of scratching them. When your tyre fitting business starts to pick up you can cater for an even wider market by purchasing additional adaptors at a later date. Adaptors available for this model include motorcycle adaptors and an assist arm which make changing run flat and low profile tyres much easier.

Also included with the Semi Automatic Package is the Redback 800 wheel balancer which features static, steel and ALU balancing modes. This model requires manual data input of offset, wheel diameter and wheel width but does feature the hood and motorised spin. You'll also receive a set of 4 balancing cones, measuring callipers and locking wing nut included meaning you can simply plug it in a get to work as soon as the machine is in place! Adaptors available for this model include motorcycle adaptors, centreless wheel adaptors and light commercial adaptors meaning you can cater for all sorts of different vehicles.



The Redback 221 Demonstration Video


The Redback 800 Demonstration Video

Please note the U-108 and the U-800 are very similar in function however the U-800 doesn't require hand spin of the wheel.



Unite U-201 Technical Specification
Max Wheel Diameter: 960mm
Max Rim Width: 360mm
Rim Clamp Dia (Inner): 12"-24"
Rim Clamp Dia (Outer): 10"-21"
Working Pressure: 8-10 bar
Motor: 1.1kw
Download Technical Specification PDF: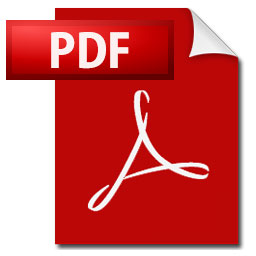 Unite U-820 Technical Specification
Max. Wheel Weight: 65kg
Power Supply: 1ph
Balance Accuracy: +/- 1g
Balancing Speed: 80r.p.m
Rim Diameter: 10" - 24"
Rim Width: 1.5" - 20"
Measuring Time: 8sec.
Noise Level: <70db
Download Technical Specification PDF: