Many of us are now having to consider how to we clean a car to reduce the risk of coronavirus. As an industry carrying out essential work for customers at this time, it is essential we take the necessary precautions to protect others.

Can a car really cause the spread of coronavirus?
The short answer is yes! 
Failure to correctly clean a vehicle can easily spread the virus as well as other infections & germs. While some garages are offering contactless services, including collection & drop off, this could be in vain if the vehicle is not being cleaned as part of the hand over process.
What's more, your staff could be putting themselves at risk if not taking appropriate action before collection.
What can we do as an industry?
If your garage & team are kitted out & briefed correctly then there is no reason for anyone to spread the virus. Consider the following:
Ensure staff has access to basic PPE supplies including facemasks & gloves
Consider using seat covers when your team are driving or working inside a vehicle
Stock up on hand wipes for use on the interior of the vehicle – consider any area someone would normally touch, not just the steering wheel (e.g. door handles, door latches, lock buttons, seat belts and buckles, window buttons, mirrors, radio and climate control buttons)
Could you set up hand sanitising stations around your garage? Are you team washing their hands regularly?
Are technicians sharing tools and therefore increasing the spread of germs? Could this be avoided?
Top tip: don't store a large pump bottle of hand sanitizer in vehicles throughout the day. As the weather improves more the heat buildup can cause the alcohol in the sanitizer to "boil". This results in an expansion of the bottle which can lead to leakage. Give your team personal bottles with a policy to monitor usage. Remember, simple steps like this could save lives!
Remember
This is not an extensive list and there will always be more you can do to help.
We advise checking official sources including the UK Government website regularly while you remain open, to ensure you are doing everything possible to minimise the spread & help stop coronavirus!
Sites like KBB have also posted great video guides on how to clean a car to reduce the spread of the Coronavirus, including products to avoid.
If you do have to close, could you afford to donate any PPE left to the NHS or other voluntary services?
Other items to help: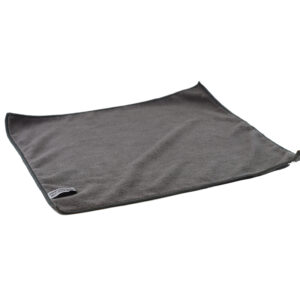 £

2.99 incl VAT
£

2.49 excl VAT
In Stock