We believe in partnering with the best to distribute solutions tailored for the UK market we are proud to serve & Atlas Automotive Equipment has been knocking it out of the park recently (to coin an American term for baseball fans).
Yes the US of A brand has been non stop in tweaking their machines to work in the European market & we couldn't be happier to be the sole supplier, both in the UK, France (via Tyre Bay direct France) & across Europe!
As this relationship goes from strength to strength, we have now kitted out many garages in 2019 with brand new Atlas Equipment packages.
This growth been especially evident in the Atlas Wheel Balancers range across 2019, with incredible new machines going on sale at super competitive prices. The range now covers everything from hand spin balancers up through to 3D balancing.
Exclusive equipment changes for the UK!
New features are in abundance & updated design make these machines fit for any garage.
Building on the foundations of the early 2019 line up, brand new technological developments now feature alongside the brands recognised strength, efficiency and simplicity in operation. The evolution for the next generation of wheel balancing machines has been staggering for Atlas.
Something for every Tyre Fitter
Just in case you missed us shouting about it constantly, here is our complete range of Atlas wheel balancers, available to purchase online or through your account manager today: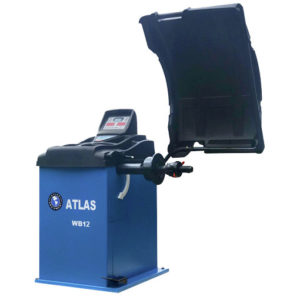 incl VAT excl VAT
In Stock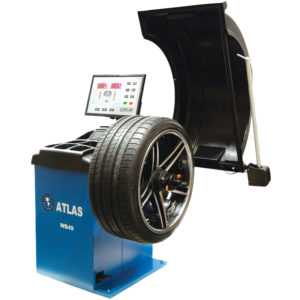 £

1,794.00 incl VAT
£

1,495.00 excl VAT
In Stock
We have your garage covered for all your wheel balancing needs, offering everything from manual wheel balancers through to fully automatic wheel balancing options!
Contact our dedicated team online now or call us on 01527 883580 to discuss your wheel balancing garage equipment requirements today.