Luxury Balancing for Minimal Effort…
Luxury features are included as standard with the WB49, such as Split-Weight Function for discreetly locating the weights behind the spokes, and an automatic LED light to illuminate the inside of the rim when applying the weights.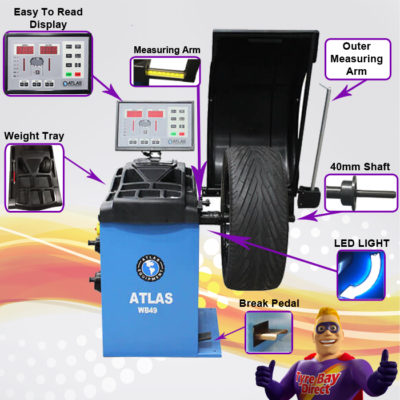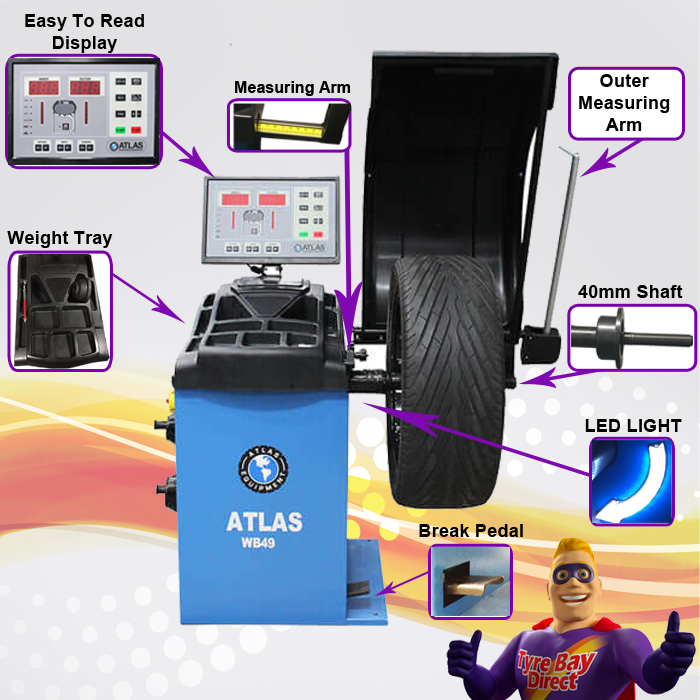 Features:
Higher, easy to read display
Large weight tray
Automatic positioning where to apply weights.
Automatic and pedal operated brake.
Automatic start/stop when hood is lowered/raised.
Static and dynamic balancing modes.
Rapid optimization (OPT)
Self-diagnosis
Self-calibration
Exceptional stability in reading the unbalance between planes.
Display in grams or ounces, in mm or inches.
No anchor-down installation needed.
Outer measuring arm that automatically enters rim width.
Shipping Weight: 390 LBS.
Finance details:
*Weekly price reflects 5-year finance option. The total value of the purchase must be over £1,000 (ex.VAT) to qualify for finance. Call today on 01527 883 580 to begin your application.
CALL NOW TO APPLY | 01527 883 580
APPLY FOR FINANCE ONLINE