Introducing the latest addition to balancer range from American Automotive Equipment giant Atlas, the WB49 3D Wheel Balancer. It is now available exclusively in the UK from Tyre Bay Direct. Let's get to know this awesome new machine!
The Atlas Effect
Innovation has always been teamed with a robust yet competitive manufacturing process, meaning Atlas has remained at the forefront of garage equipment design and manufacturing since its inception.
Tyre Bay direct have seen this brand constantly evolving its product range based on fitters feedback from across the globe to supply the best tyre fitting machines possible!
Better Balancing, Brilliant Price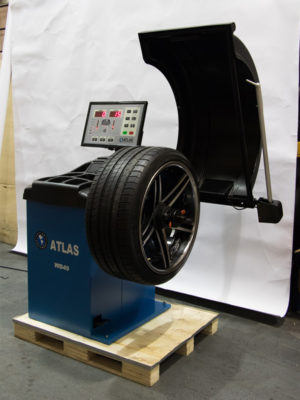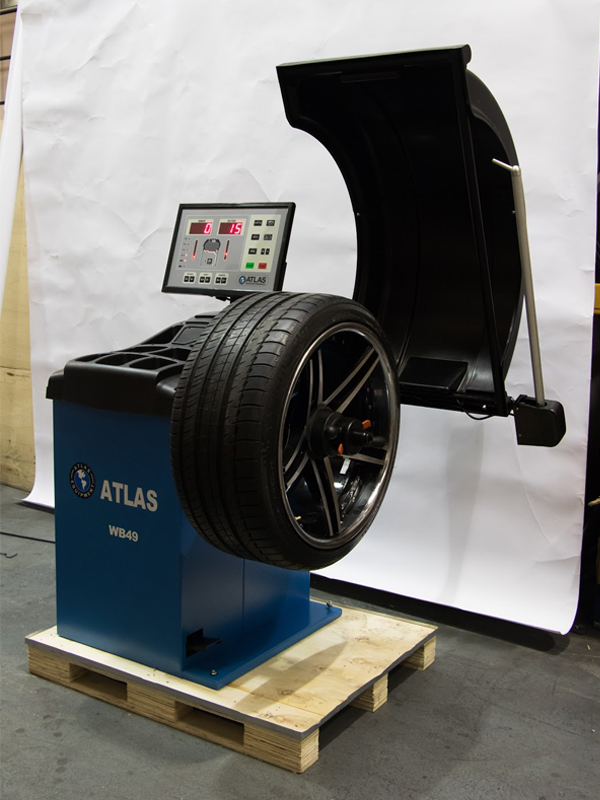 The WB49 has been conjured from this mindset with advancements that really matter evident throughout it's design! Automatic 3D Data Entry makes this one of of the most intuitive balancers in this price group.
All parameters are entered automatically using the inner & outer measuring gauge, saving you time and minimising the margin for human error, something we are massive fans of here at Tyre Bay Direct.
Atlas have also added a new 'monitor-style' LED display. Larger than on any previous Atlas Equipment machine this makes the operation of this balancer a breeze. When you're using a machine for such a precise task multiple times in a day, this is the kind of feature you come to take for granted!
Throw in a new design chassis that gives the balancer a far more aesthetically improved design whilst also maintaining practical storage for your most used weights and this balancer has quickly won over the hearts of our team of experts. We think fitters are going to love it as well!
Find out more about this amazing new wheel balancing machine online now!
Contact Tyre Bay Direct today on 01527 883 580. Our Atlas Account Management team are ready to help ensure you invest in the right wheel balancing machine for 2019!
Shop the WB49 today!