Increased demand for MOT tests, service, maintenance and repair is inevitable as many Brits are set to return to the road. Are you ready to serve in line with the current requirements as set out by the Government & now as expected by your customers?
The first edition of the "COVID-19 Protective Measures: Automotive Aftermarket Sector Industry Guidance and Best Practice" is now live online for garages, warehouses, mobile operations and parts distributors.
Many of you may have remained open throughout the lockdown anyway as key workers providing essential services but that does not mean you should ignore this document.
The new guidance is designed to help businesses operate safely while minimising the risk of COVID-19 transmission.
What does it cover?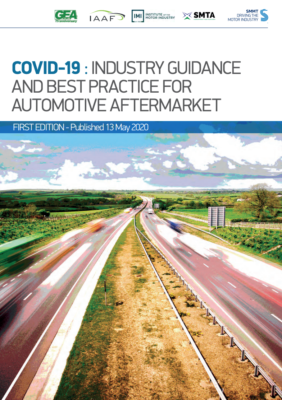 The document covers every aspect of the operation, from clear communications with customers and colleagues to social distancing, sanitisation and hygiene.
It even goes as far as the collection/delivery of vehicles from vulnerable owners.
Who made the guide?
This essential document has been produced by the Garage Equipment Association (GEA), Independent Automotive Aftermarket Federation (IAAF), Institute of the Motor Industry (IMI), Scottish Motor Trade Association (SMTA) and the Society of Motor Manufacturers and Traders (SMMT), so carries some pretty robust industry credentials.
Why have they made this guide?
The collective of super authorities in the automotive aftermarket have identified vehicle mileages starting to climb and have also seen the sector calling for an end to the six-month MOT extension, a move not ruled out by the DVSA.
Are you up to scratch?
Well:
With the automotive aftermarket sector providing employment to more than 370,000 people, it is not only a huge stimulus to the UK economy but to the safety of people, both staff & customers.
There are more than 40 million vehicles licensed in the UK, many of which may need to use the aftermarket sector for servicing or replacement parts.
The figures shown in just these two bullet points show the scale & reach of automotive & we all contribute to that.
We'll be doing our part & reviewing the guide closely. You can read it below now. 
READ THE FULL COVID-19 Protective Measures GUIDE