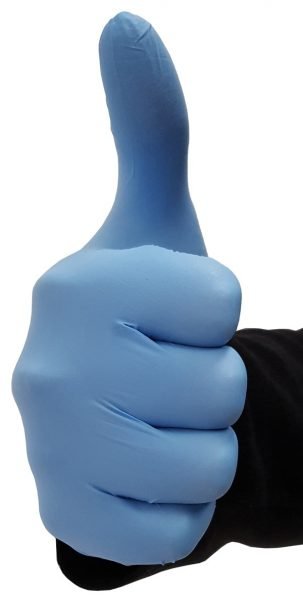 Unlike the usual latex gloves, the Nitrile material that the gloves are made from is 3 times less likely to catch and tear but still offers the same sensitivity making them ideal for all situations. As well as this, the Nitrile material is resistant to chemicals providing a greater level of protection.
There's no problem in getting a full day's wear from these gloves and the blue material is just that bit more stylish than the old white latex. (Supplied in boxes of 100) available in sizes medium, large and extra large.
Click to view all our body and hand protection products.