For many of us, there will never be another year like 2020 – the entire UK hitting multiple lockdowns, uncountable restrictions and businesses taking the worst hit of all. The effect of the pandemic has been seen across the entire automotive industry and specifically within the garage equipment sector.
Here at Tyre Bay Direct, we have continued to work tirelessly throughout what has been a difficult year, helping garage workshops to remain functional and keeping key workers on the road.
Since Lockdown 1.0, the bounce back within the garage industry has been remarkable and we have made the most of what can be only described as a 'bizarre' year.
Now we are looking back at why we have continued to thrive throughout the pandemic…
The Good…
Our wheel alignment machine range saw the introduction of our very first budget Laser Wheel Aligner – allowing any garage with any budget or requirement to finally take a leap into the world of alignment services.
The megaline System 4 Wheel Aligner is designed to cope with everyday bumps and bangs that occur consistently within a garage environment. The intelligent design is just one of reasons why customers choose this amazing alignment machine…
The Great…
As mentioned above, we have been working tirelessly to ensure that our customers were there for key workers – that could not be truer than with our garage consumables range.
Our fantastic delivery and service of all your garage essentials has been the key to our success throughout 2020. And this list would not be complete without mentioning our incredible team that have been amazing, dealing with every order flawlessly.
Check out our most popular garage consumables: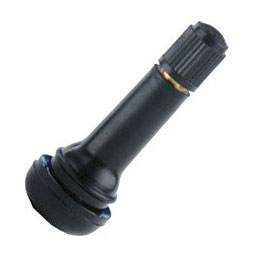 Standard Snap In Tyre Valves
£

11.76 incl VAT
£

9.80 excl VAT
In Stock
The Excellent…
Here at Tyre Bay Direct, we were pleased to announce that Hofmann Megaplan had joined our garage equipment group in 2020 – a brand that is truly at the forefront of premium tyre fitting technology.
Their tyre fitting machines have been unbeatable on the market for numerous years, with constant development and introduction of incredible tech, it is easy to see why the Hofmann team are the industry leaders in the UK.
Find out more about our inclusion of Hofmann Megaplan to our range now…
A team you can trust!
Last year's unprecedented global pandemic has only made us stronger and we will continue to work non-stop in 2021.
For more information on our amazing range of garage equipment, contact us online or call us on 01527 883 580.