It's not uncommon for us to hear from garage owners and tyre fitters who believe they have had the bargain of the century on their garage equipment UNTIL they need a spare part. There are some companies who claim to offer parts warranty and technical support but what they don't tell you is that you have to wait weeks for them to order it in! We at Tyre Bay Direct have a large section of our 20,000 square foot warehouse, located in the West Midlands, dedicated solely to stocking spare parts for your Unite tyre changers and wheel balancers. With reliable stock levels you can rest assured that should you have an issue with your tyre fitting equipment, you will be back up and running in no time.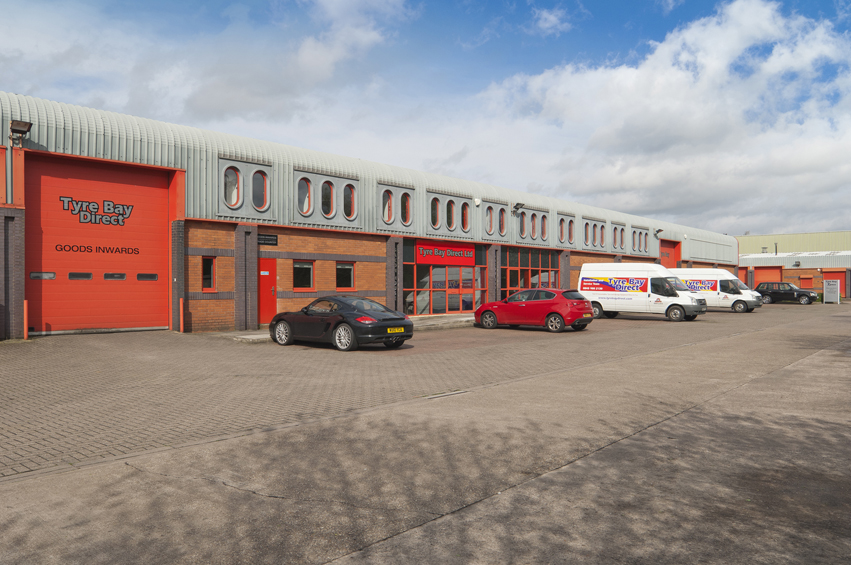 Although many machines on the market look very similar they are in fact quite different and most parts are not universal fitting meaning we can only supply spares for a genuine Unite tyre changer or wheel balancer. We are able to keep stock levels high and prices low as a result of our commitment to the quality of the machine in the first place. What's more, we offer an extensive parts warranty with all Unite tyre equipment giving our customers complete peace of mind.
It can be a little daunting when trawling through pages upon pages of your operating manual to find the part you are looking for which is why Tyre Bay Direct aim to make the process as quick and as simple as possible. Our first step to making this process easier for you was having our own in-house engineers and technical team. Available via email or telephone their expert knowledge will save you time and effort and will have you sorted in a flash.
Our next and much more impressive step to bringing spare part ordering to the 21st century was the introduction of our brand new knowledgebase. This online knowledgebase enables you to order spare parts online 24/7 with next working day delivery (when ordered before 3pm) available for many parts. In order to make this process as simple as possible we have created intricately detailed exploded diagrams for each machine. Here you can simply click on the part you require to be shown a photograph and continue to a hassle free checkout. This priceless section of our website is exclusive to our valued Unite tyre machinery customers only.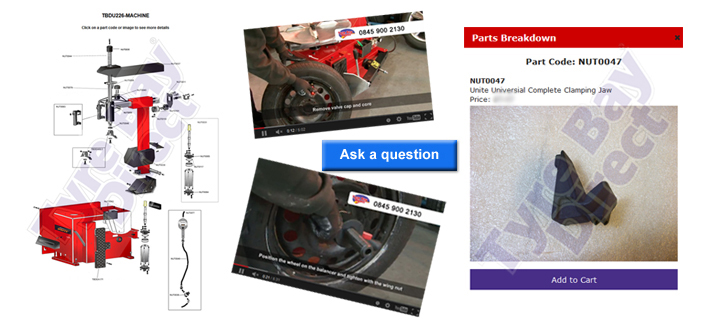 So when making the hard decision on where to purchase your garage equipment make sure you question spare parts availability AND lead times not just price and so called "reputation"! Remember, we only supply spare parts for our Unite range of tyre machines and wheel balancers so for complete peace of mind choose Tyre Bay Direct.