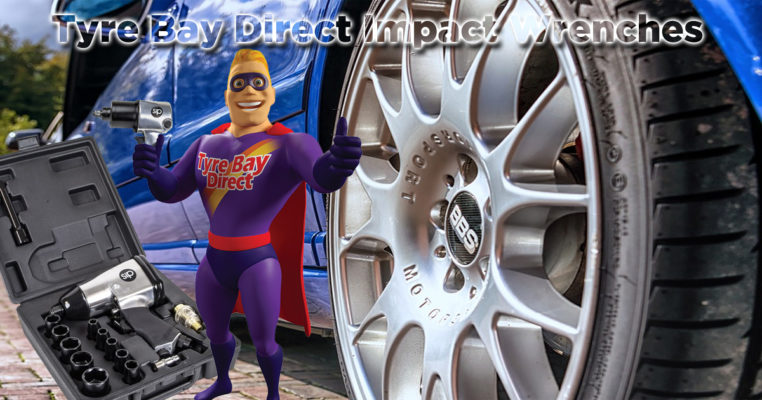 With the release of our newest air impact wrench tool, we are taking a look through our Impact Wrench range. There really is something to suit every garage now so make sure you have a reliable impact tool to hand from Tyre Bay Direct!
Impact wrenches are a tool you'll reach for daily and so it important you can rely on it. Every garage can get away with using a different Impact Wrench. Variables like the torque you'll need, accessories you'll use and structure/ weight all depend on you, how you work and what you work on.
So which impact wrench is right for you?
1 / 2" Air Impact Wrench Heavy Duty Twin Hammer
Starting off with our newest addition to our range, the 1 / 2" Air Impact Wrench Heavy Duty Twin Hammer provides 570Nm of torque for great performance in assembling and disassembling tasks.
The 2-piece construction makes for easier servicing if you find yourself needing to take apart your wrench! This construction has not compromised on strength though as it is still one of the most durable wrenches on the market!

1 / 2" Composite Air Impact Wrench
The 1 /2" Composite Air Impact Wrench comprises of multiple torque settings making for an easily adaptable user experience (including reverse settings). It boasts an impressive average torque of 610Nm and due to its advanced composite make-up is lightweight. With an unbeatable power-to-weight ratio and the presence of the twin hammer, constant force and blows to the user are balanced and not as intense. This could be your new go to Impact tool!
Hi-Torque 1 / 2" Impact Gun
The most powerful impact wrench in our range, a whooping 1125Nm of torque, adjustable to the users requirements. With a multitude of forward and reverse settings for greater ease of use, this Hi-Torque 1 / 2" Impact Gun provides top performance with the inclusion of a twin hammer clutch and composite material for a higher resistant to the user. If torque is what you're after, look no further!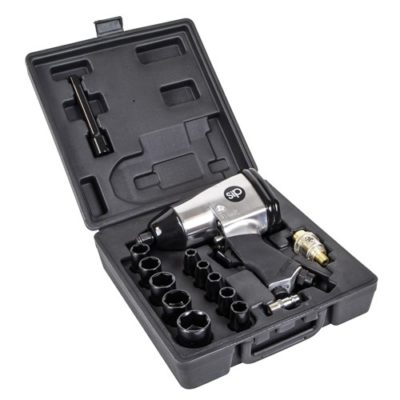 1 / 2" Air Impact Wrench with Sockets
If you are looking for a comprehensive impact wrench set for daily use and high volume durability, then our 16 piece 1 /2" Air Impact Wrench with Sockets set is a no brainer; featuring our standard impact wrench, various accessories and sockets, it comes in a blow-moulded heavy duty case for easy storage.
The ultimate beginners purchase, make easy work of nut and bolt removals and tightening the hardest of screws. This wrench set is the handy solution to aid you in your everyday garage services.
Stop borrowing your colleagues and get this set now!
Check out the range side by side online or for more information, get in touch on 01527 883580.