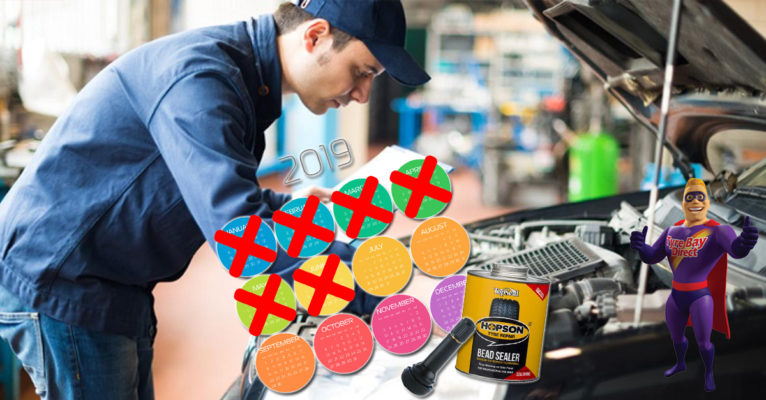 Can you believe it's July already?!
In true british fashion the comments of "2019 seems to be running away so quickly" are out in force as a lack of hours in the day sees you just keeping up with work. Worrying about stock is one headache you don't need then!
Things simple and easy. Waiting for a van to show up can see you putting of work and customers while paying more than average prices.
That's where the online consumables revolution comes in. More and more garages are switching to family run business like Tyre Bay Direct, who have the heritage, knowledge and great product of any van, but can have it with you next day at a fraction of the cost.
Order your essential garage consumables online today! Here are 3 reasons you should make the switch:
Product choice – an online store has up to the minute offers on the widest range of products imaginable and it's always growing based on what garages across the UK want, not just in your local area.

Standard Snap In Tyre Valves

£

11.76 incl VAT

£

9.80 excl VAT


In Stock

A relationship – think ordering online means no one to talk to? Everyone shopping with Tyre Bay Direct is assigned an account manager. Someone who takes responsibility not only for your order, but for ensuring you hear about the best deals first and save as much as possible on your repeat orders. This is hybrid online ordering!
Speed – You'll have to wait for a van but that's no longer the case with online. We entrust the delivery part to the experts meaning we can offer you FREE NEXT DAY DELIVERY when ordering before 3pm on all orders over £50! We do quality consumables, they do speedy delivery and you get best price product direct to your door.
Your competitors aren't waiting for a van to show up, so why are you?? Check out our entire garage consumables range online today, or for more information get in touch on 01527 883580 to discuss with one of our teams.