We may have only seen a brief glimpse of summer so far this year but in the next few weeks, the temperatures will be steadily rising. People will be using the Air con in their vehicles for the first time in months. For many, the winter break may have left it not working! If this is the case. are you prepared to help them if they have a problem?
The system may not be working effectively, it may be contaminated and be producing nasty odours, it may not have even been serviced for years. Why not take the opportunity to add Air Con recharge to your list of services? It's quick, it's simple and people will be crying out for it in a few weeks' time.

Why should I offer Air Conditioning Maintenance?
Some people think it's confusing or time-consuming to service vehicle air conditioning or simply not something they've ever thought to offer. However, at an average charge of £60 per vehicle, can you really afford to be missing out on providing this simple service? It doesn't matter if it is R143a old gas or R1234yf new gas, there are units to do both.
How easy is servicing Vehicle Air Conditioning?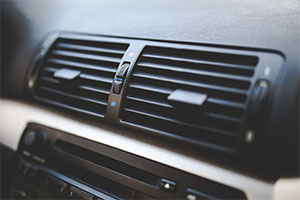 The Atlas AC40 FLICK from Tyre Bay direct will complete a full, automatic retrieval, vacuum and re-charge in approximately 40 minutes, around the same time it takes for you to change 4 tyres! You simply access the internal database, select the make, model and type of vehicle then the unit will automatically display the correct amount of refrigerant. Select the automatic function and away you go, nothing more to do!
If you choose, you can use the manual program to go step by step. Some might do this to ensure precise oil injection and vacuum testing during the procedure. Serving a lot of electric vehicles? these machines are compatible here also. You can buy a flushing kit which means you can work on electric vehicles. However, it's important if you are working on both types of vehicle to ensure the unit is fully flushed when switching between. This is because of the electrical conductivity of electric vehicles.
Time to upgrade your garages service offering?
Basically, that's all there is to Air conditioning servicing. You'll need to buy the refrigerant for the system, but the old gas which is extracted is cleaned up and recycled back into the tank, so you are only ever topping up what has been lost from the system originally making these systems highly cost-effective to run!
Air Conditioning Service units also come with great features now like touchscreen operation and dye testing for simple ease of use. If you are looking for a simple an efficient way to get into air con servicing, look no further.
At an average of £60 per service and in the time it takes to change 4 tyres, the automated air con unit will see your revenue soar inline with the temperatures.