The UK garage industry is always changing. Technological advancements are helping to bring a new generation of tools and equipment into the market.
Mechanics now have access to a wide selection of technology that allows them to reduce labour costs and provide more accurate and reliable services to vehicle owners.
In this post, we're focusing on the most recent device to start making waves across the garage sector, the TreadReader. Having recently been hands-on with the device, we are excited to share its benefits with tyre fitters and garage owners across the country. A device that's going to lead to savings and increased sales? Whats not to love.

What is the TreadReader?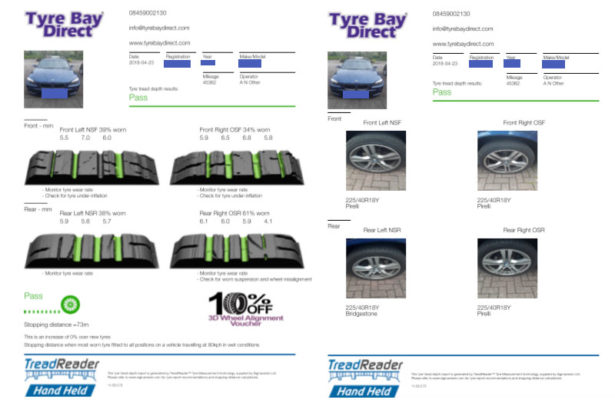 The TreadReader Handheld Scanner is a compact device that allows mechanics to scan the surface of a tyre and instantly generate 3D renderings of the tread. It does this by using advanced scanners and complex software algorithms with 320,000 measurement points (an industry leading amount in a device this size) to create virtual diagrams that are accurate to 0.2mm.
The system works by running the scanner over the surface of the tyre and waiting for the results to be transferred to a mobile tablet (this happens almost instantly). The tablet can be connected directly to the scanner or through a local WiFi network.
In addition to generating a 3D virtual representation of the tyre, TreadReader also provides a detailed analysis of the tread with specific measurements for each tyre. This provides tyre technicians with a comprehensive report outlining the current state of the tyres and whether any repairs or replacements are necessary. This report can even be custom branded to your garage just like our Tyre Bay Direct one inset!
What are the advantages?
The biggest advantage for garage and MOT stations using the TreadReader Scanner is the proven uplift in tyre sales. With a transparent, colour coded readout, customers can instantly see their tyre condition. Studies have shown that tyre sales can increase by up to 7% with the support of a Hand-Held Scanner.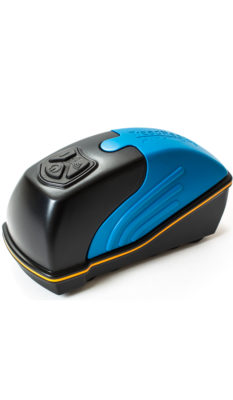 Additionally, the ability to improve efficiency and reduce turnaround times means the TreadReader makes the entire operation of your garage more efficient. This is thanks to the streamlined design and simplistic process of using the scanner. When carrying out alignment and tyre servicing time can be saved and more accurate results provided for customers.
Traditional tools for measuring tyre tread, such as dip gauges, do not provide an accurate reading and are also prone to human error if the results are not recorded accurately. The scanner provides accurate results every time and does not require any manual recording as the results are displayed instantly on the connected mobile device.
Garage owners and tyre fitters looking to purchase the TreadReader Handheld Scanner can order them through Hofmann Megaplan in the UK. You can see a full list of world wide distributors by visiting the Sigmavision website.