In an ever-changing world of innovation where speed and practicality of garage equipment are paramount, garage owners and mechanics alike are turning to more automated solutions for tyre fitting, leaving the manual equivalents in the dust.
The rise of the automatic tyre changer and semi-automatic tyre changer have completely changed the way tyre fitting professionals operate.
Here are just a few reasons why you should consider ditching your manual tyre changer in exchange for a more modern, semi-automatic or fully automatic equivalent.
Why choose a fast fit machine?
Due to incredible developments within the industry, you'd be hard pushed to find a manual tyre changer in any fast fit tyre shop these days.
Ease of use, speed and the ability to perform more precise tyre changing makes semi-auto and full auto machines an obvious choice over more traditional manual alternatives. Tyre fitting machines are far more feature rich now, meaning outstanding speed, ergonomic design, a lower footprint and more is achievable.
What it all boils down to is this: with a fast fit machine, you'll be able to serve more customers in less time… and it doesn't take a genius to work out what impact this might have on your bottom line.
Further sealing the deal is the fact that, due to the prevalence of fast fit machines, they're now more affordable than ever. Prices for our range of Redback semi auto machines start at just £780 excluding VAT!
Semi-automatic or fully automatic?
With ever so slight differences in semi-automatic tyre changers and fully automatic tyre changers, it can be difficult to distinguish which machine is right for your services.
Not only do you have to consider the correct machine, model and features for your services, but consider your own budget as well. What's clear even for the smallest of garages changing the lowest number of tyres is that a manual tyre changer can no longer deliver the quality needed.
What's more, modern tyres with slicker profiles and run-flat capabilities have meant the need for smarter methods, only offered conveniently in these newer machines.
There is always something within our range that suits every budget and garage's need!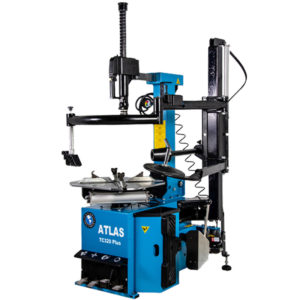 £

2,754.00 incl VAT
£

2,295.00 excl VAT
In Stock
£

3,954.00 incl VAT
£

3,295.00 excl VAT
Out of Stock
Available Upon Request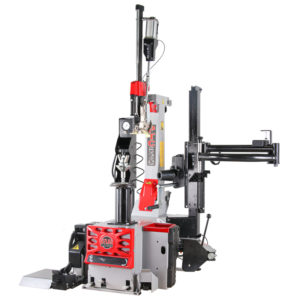 £

5,394.00 incl VAT
£

4,495.00 excl VAT
In Stock
We have put together the perfect guide to steer you to the right tyre changing machine – check it out in our previous blog!
The Tyre Bay Direct Treatment!
Our specialist sales team can help to identify the right tyre changer for your services. Speak to one of our team today, by either contacting us online or calling us on 01527 883 580 to discuss in more detail.
We are sure to have the right product for you in our tyre changer range!