Tyre Bay Direct have been supplying equipment to mobile tyre-fitting van businesses for many years. The company feels it is their impartiality, combined with an ability to provide the customer with so many different options that set them apart.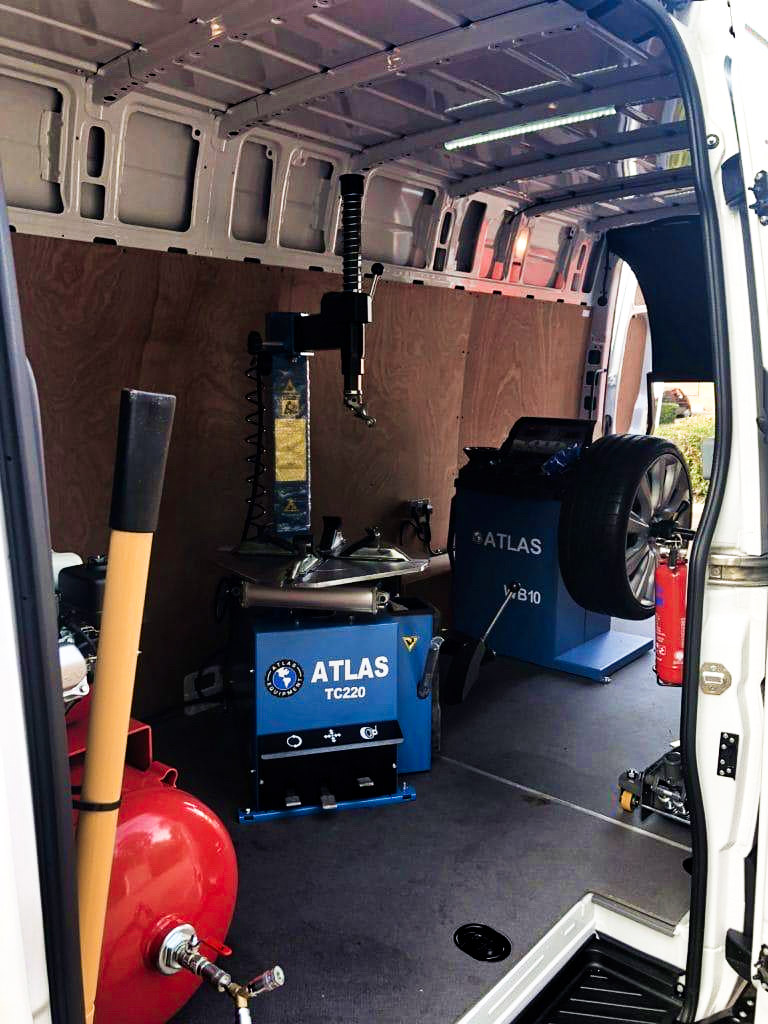 The company has its own budget brand, the immensely popular Redback by Untie line. In addition, they also have a range of options from other reputable brands. This demonstrates an effort to meet every single type of request and budget.
Mobile Tyre Fitting Equipment Offering
The company offers 3 levels of machinery for mobile use.
For the budget end, they have their Redback models. These machines are fully designed and developed in-house. This contrasts with other equipment at the lower end of the price spectrum. This means peace of mind for customers looking at long term support and spares availability.
If someone is looking for something more elaborate with the benefit of increased warranty and on-site service, they offer the Atlas brand.
For those who want what Tyre Bay Direct consider to be the best, the company partners with Hofmann Megaplan. Their range of dedicated mobile fitting and balancing equipment is the premium choice.
Ant Yates, Sales Manager for Tyre Bay Direct provided comment. "One thing we are very passionate about is the fact that we give customers options."
"There is no affiliation to one particular brand of equipment. I believe that results in the customer getting exactly the right equipment for his need and budget".
Tyre Bay Direct offer a full installation service. They can complete the equipment and tooling provision with a range of compressors, ancillary items like trolley jacks, power tools and more.