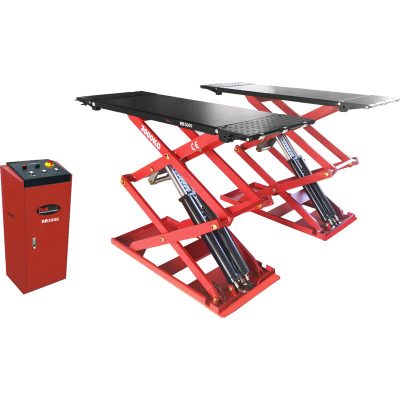 A new decade requires new vehicle lifting solutions and Tyre Bay Direct now offers the best budget-friendly lifts available in the UK market!
The once-revered Unite brand is well known among the more budget-conscious end of the tyre trade and in 2019 it received a Redback facelift in preparation for the new decade.
The Redback by Unite brand is sold exclusively by Tyre Bay Direct, who are renowned as the one-stop-shop for garage equipment & tyre shop essentials in the United Kingdom and across Europe.
They are the favoured supplier for many of essential wheel weights, tyre values and pastes, but are also making waves with their Redback range, as well as being choice distributors for Atlas Equipment and Hofmann Megaplan.
A slick lifting solution with a solid price point.
The update is now in full fruition, as Redback by Unite increased its product range throughout January, introducing a no thrills, budget vehicle lift range in the sleek Redback by Unite brand colours.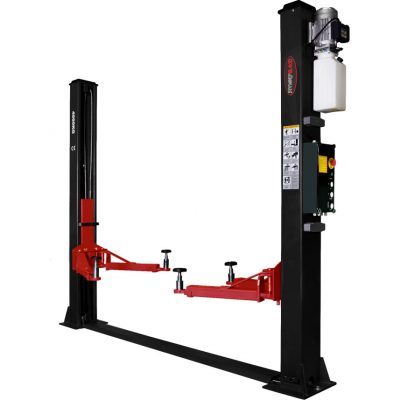 The RB3000 is a Full Rise Surface Mounted Scissor Lift with an ultra-thin minimum height of 105mm. This is a scissor lift designed to handle the pressures of everyday garage use without the associated cost of many market-leading solutions.
Alongside the RB3000 Scissor lift, Tyre Bay Direct has also introduced the Redback RB4000 Two Post Vehicle Lift with Electric Locks. Again, this is a solution in keeping with the Redback by Unite target audience expectation of budget-friendly, but that doesn't mean its light on features. It has also seen massive take up in the French market!
Extras like car door and foot protection, alongside an Aluminium motor, Two-stage arms and Adjustable lifting pads to three heights on the RB4000 make this an extremely capable lift.
The updated Redback by Unite range is available to view and purchase online at www.tyrebaydirect.com or by calling 01527 883 580.