As you have probably already noticed, there are a lot of changes happening across the pond with American giant Atlas Auto Equipment. Innovation and upgrades to these machines is constantly happening inline with increasing demand.
As the exclusive supplier of these quality machines, we want to bring you the best combinations of fitting equipment money can buy. This means quality without an excessive price tag. One great way of achieving this is a tyre fitting equipment package tweaked to your exact requirements!
Brand new for 2019, our upgrades include new ways to customise your tyre fitting packages for tyre changers and balancers packages that offer exactly what you require.
2D/ 3D Optional Balancing
One of these upgrades is the choice on packages containing the brand new WB49 between 2D or 3D balancing. Whilst 3D is fast becoming the standard within the industry, there could be any number of reasons spending the additional money on this feature is overkill for your business. Hence the addition of this option to easily choose the right set up for you.
Atlas Run-flat Tilt Arm Package
This package can handle the tyre volumes coming through any medium to large garage with ease. The ability to change run-flat tyres and low-profile tyres also means you'll rarely see a wheel and rim this combination of machines can't conquer.
Find out More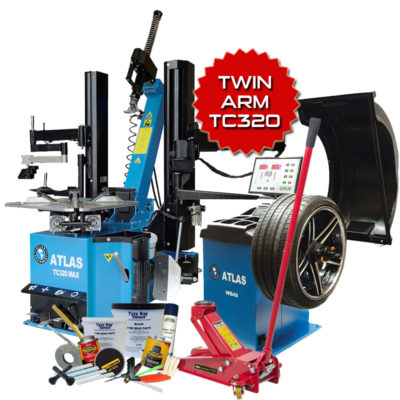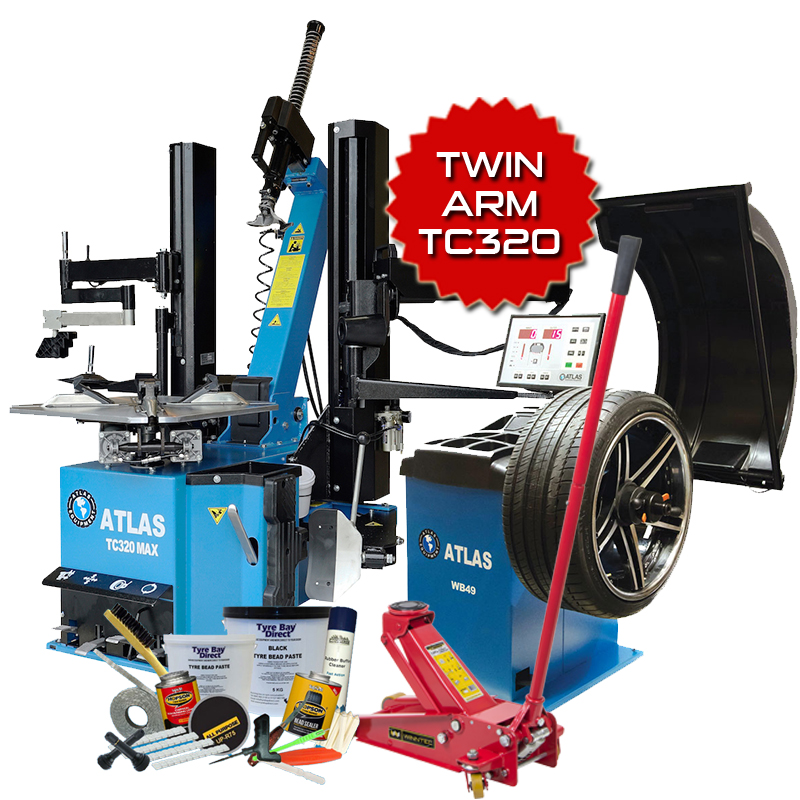 Atlas Max Twin Arm Run-flat Package
Taking things to the next level, maximum performance and excellent efficiency are the key difference makers here. The Atlas Max Twin Arm Package brings pure American muscle power to the UK shores!
Check out the Max Package
Atlas Platinum Lift & Fit Package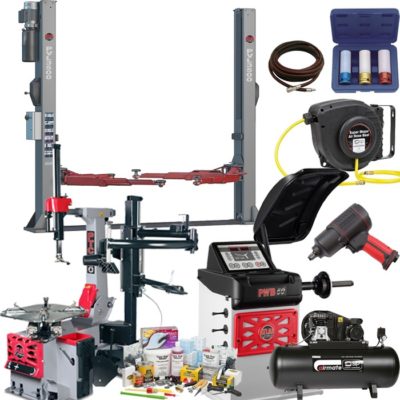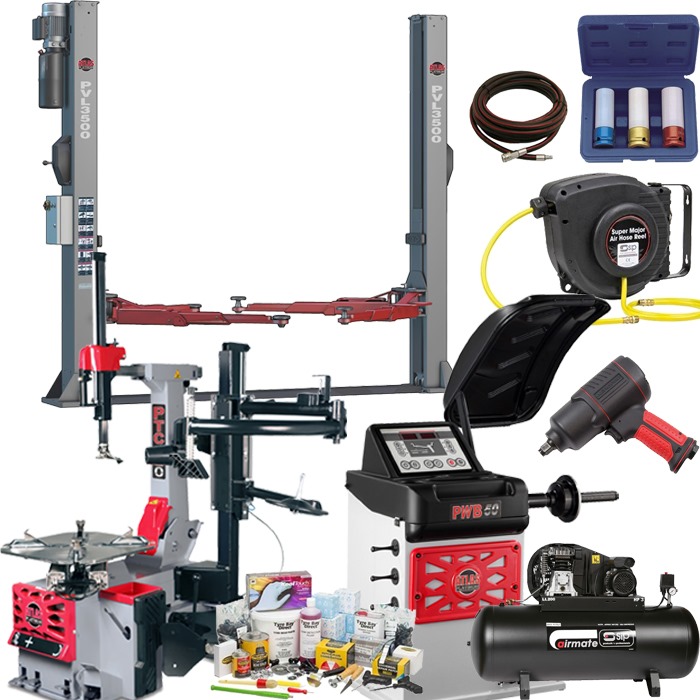 Enhance your garage services and lifting capabilities with our Atlas Platinum Lift and Fit Package. There is no need to compromise when you can get premium equipment from just £71 per week! Yes, you read that correctly and its interest free for 2 years!
Meet the Platinum Lift + Fit Package
Want to find out more about our Atlas Packages?
Contact Ant and the garage equipment team @ Tyre Bay Direct today on 01527 883 580. We are ready to help you invest in the latest tyre changing equipment technologies to compliment the work you complete daily!