It is the same discussion every year when it comes to winter weather and if it is necessary to apply appropriate tyres or not. But is it really worth the expense?
Before you even consider investing in winter tyres, make sure that the manufacturer of your car recommends the use of such tyres otherwise you have wasted a lot of time.
Is it a legal requirement to wear winter tyres in the UK?
No, is the easy answer. There is currently no legal obligation to fit winter tyres during the coldest months.
Benefits of Winter Tyres?
So if it isn't mandatory for them to be fitted, why invest in winter tyres? Winter Tyres do offer a great amount of advantages when it comes to driving in the horrible winter conditions, and no, that doesn't just mean snow!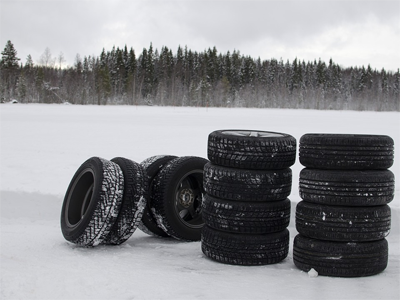 More traction, grip and braking performance in temperatures below 7℃
Remains flexible in colder temperatures making it easier to drive in snow and ice
Deeper, but narrow, tread grooves to move more efficiently
Potentially save you money
The list continues. However depending on the size of your tyres, in general a good winter tyre will start from £60 each; that means you will be paying £300 or above to have a full set of aligned winter tyres.
Do I need to get them fitted by a workshop?
We recommend for any tyres to be fitted that you get them done by a professional, so that they can fit and balance your rubber properly, using the correct equipment. Do remember that if you switch to winter tyres for the colder months, then you will need to revert back to the summer tyres when the weather conditions improve.
Conclusion…
If you can afford them, investing in a good set of winter tyres will considerably increase your safety when driving in bad weather conditions. Although the initial outlay to purchase these tyres can be quite daunting, they will most likely save you money on fuel and decrease the likelihood of tyre-related accidents, which again, can lead to further unnecessary expenses.
Do you need any advice on tyre fitting workshop equipment? Then get in touch on 01527 883580 to discuss in more detail or find our range of products online.