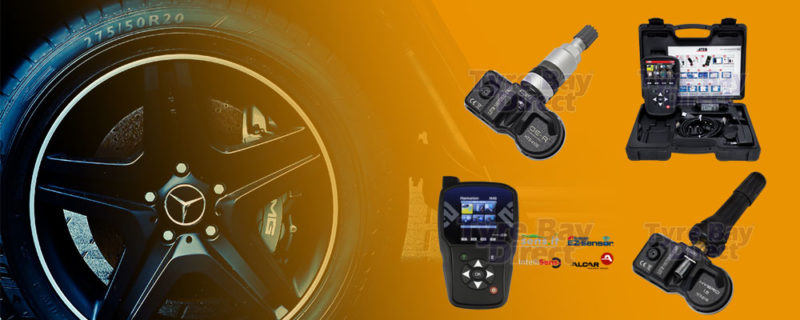 With TPMS sensors required to be installed on newly manufactured vehicles, we want to share with you the TPMS Tools essentials.
A TPMS Valve is an electronic system designed to monitor the air pressure of a vehicles tyre, providing live feedback on the dashboard to the driver.
Are TPMS Sensors Necessary?
TPMS ('Tyre Pressure Monitoring System') are a type of valve legally required to be installed on all vehicles manufactured from 2014 onwards.
Where are TPMS Valves located?
Inside each of the vehicles tyres are 4 valves; the TPMS sensor sits just behind the valve inside the tyre, reporting real-time air pressure, temperature and battery level.
These valves can also be monitored via a compatible TPMS Diagnostic Tools. A garage can complete this prior to wheel alignment or changing and balancing a tyre to assess any existing issues not obvious to the driver.
Common TPMS Warning Signs?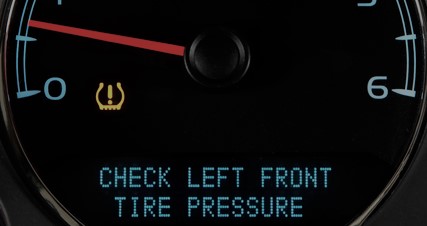 Cars fitted with TPMS will alert the driver with a warning light on the display. The most common warning light to look out for related to TPMS is the SOLID LIGHT – TPMS
WARNING LIGHT; this can be turned on by the following:
1 or more tyres has dropped below the minimum pressure level
If the tyre pressure is 20% lower than where it should be
Usually cleared by re-inflating the tyres.
Flashing Light – TPMS malfunction
The connection has been lost with 1 or more sensor.
Reset the system or replace a sensor depending on age/mileage.
Possible issue with sensor/battery.
Highline & Lowline systems: Highline and low line systems are the two ways to describe different levels of TPMS information.
Highline:
Shows tyre pressure levels & location of sensors.
The system will alert the driver of spec, locations and it's pressure should an issue arise.
Lowline:
Doesn't display location.
For a vehicles full warning signs it is always best to consult the owner's manual. This is a guideline to the most common warning sign.
Why is servicing TPMS important?
Regular servicing of TPMS sensors will lengthen the life of the sensor, avoid corrosion within the valve and maintain an air-tight seal. These all aid in the system in running efficiently. Accurate readings are important to maintain the safety of any persons within the vehicle.
When to reset TPMS?
Anytime a service is performed which is likely to impact to the vehicle's tyres or TPMS, a reset is required using a TPMS Diagnostic Tool. This ensures the system is functioning properly and clears all previous fault codes. You will be taken through the relearn procedure, which is a series actions that allow the vehicle's ECU to see the ID's of each sensor in each wheel.
This is a new technology designed to make motor vehicles safer but it only works if we as tyre fitters take due care to understand the correct procedures around TPMS Valves.
Do you need any further information on TPMS? then get in touch on 01527 883580 to discuss in more detail.