Replacement TPMS Valve Stems
We stock a variety of TPMS Valves that are compatible with all types of TPMS Sensors, including Schrader TPMS Sensors. The replacement TPMS Valve Stems are an assortment of snap-in valves and clamp-in valves, and are self-threading. Browse our range below and all other products on our TPMS homepage: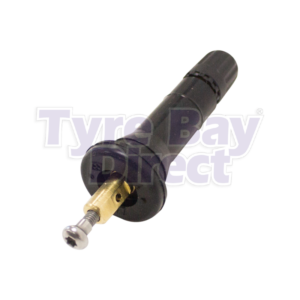 £

26.33 (

£

31.60 inc VAT )

In Stock
---
TPMS replacement parts are a cheaper and somewhat faster way to replace the used parts of the TPMS Valve without affecting the Sensor and in most cases the sensor will not require re-calibration following replacement of these stems. The replacement TPMS Valve Stems are made to fit the OEM Sensors - please refer to the specifications of the TPMS sensor manufacturer for the correct torque requirements when replacing the nuts and valve cores. Also please ensure TPMS Sensors are fully tested following replacement of parts, and where necessary be sure to perform the TPMS relearn procedure.
If you need TPMS Sensors or service kits for TPMS please click the appropriate link below SHOP TPMS SERVICE KITS SHOP TPMS SENSORS
Please give us a call on 01527 883 580 if you need more information.