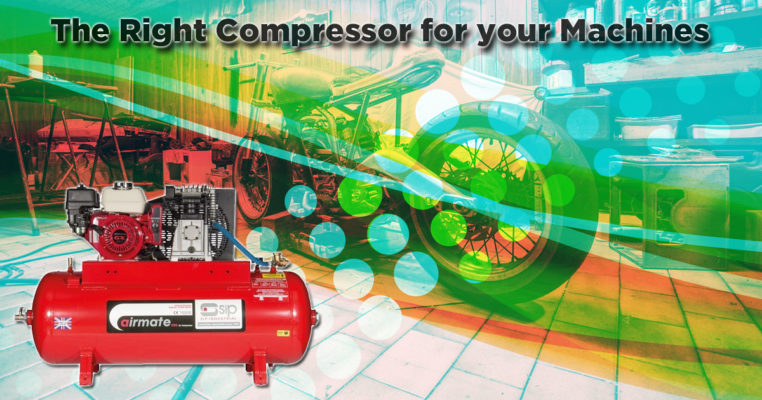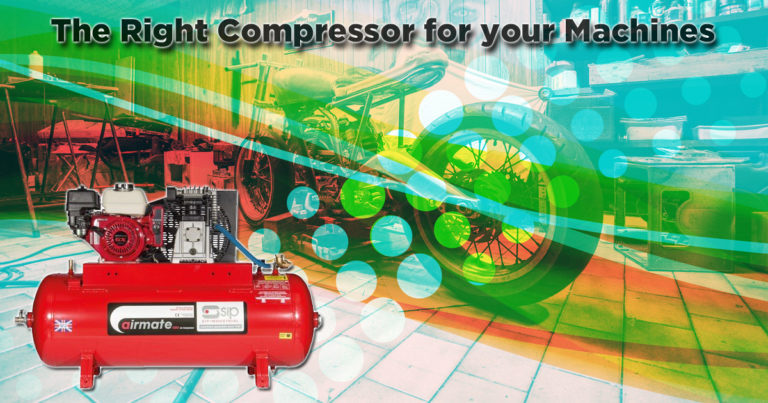 Making sure you have the correct compressor for your tyre fitting machine can be a right headache! Especially if you don't understand what you are looking for!
At Tyre Bay Direct we like to make things as easy as possible, making sure you understand and find the right products first time. Of course if you still feel confused just call us on 01580 883 580 and speak to Ant, our resident equipment expert!
Factors to consider when selecting a Compressor
So you need a compressor? Where to begin? Well there are three main areas you should be looking at when trying to purchase a compressor in terms of performance:
Pressure (PSI or Bar)
Vessel Size (V)
Output of the pump (CFM)
For more detailed information on these areas, visit our Compressor Knowledge Base article where a detailed breakdown is supplied!
Compressors come in all shapes and sizes but there are certain styles of compressor that vary depending on exactly how they produce and deliver the compressed air. The two most common types are:
Piston Compressors
Screw Compressors
Again for a more detailed breakdown on these types of air compressors, our Types of Compressor article is the place to head (we didn't want to bore you too much on one page!).
Other elements to think about
Obviously you can't purchase an air compressor that is too big for your workshop or isn't practical for your current processes! What if you want to put it on your mobile tyre fitting van for example?
You must take into account your workshop layout and look at the compressor weight and dimensions. Bear in mind the noise levels based on where the compressor will sit. Consider the following:
Will it echo around an enclosed space?
Is it close to an area you deal with customers?
Will it disrupt other businesses in the area?
The Right Product?
By considering what we have discussed already, you should be able to eliminate certain air compressors from your search.
Take a look at our extensive range of air compressors now and call our experts today on 01527 883580 to order the right compressor for your equipment at the best price first time!