Just the right Impact for your Garage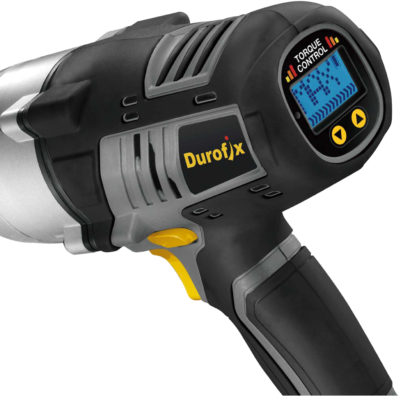 A common mistake made by apprentice's and seasoned mechanics alike is ignoring the torque spec set out by manufacturers. It's often only identified when it's too late and the costly damage has already been caused.
Vehicles manufacturers spend a lot of time determining how best to assemble their vehicles, including the ideal tightness for various fasteners. A lot of thought goes into ensuring parts are easily assembled and dismantled whilst remaining robust when in use. Some nuts and bolts create a seal meaning it is even more important this process is correct!
Tightening something "until it feels right" is a recipe for disaster. Leaks, broken bolts and deformed parts are just some examples of the problems that can cause lasting damage. That's why it's always advised that you follow the required torque spec.
Don't make the mistake of using a generic Impact Wrench!
An impact wrench delivers a high amount of torque, ideal for loosening, removing and refitting nuts and bolts. But an over-torqued bolt will slow you down and end up costing time and money. It soon adds up over a number of jobs.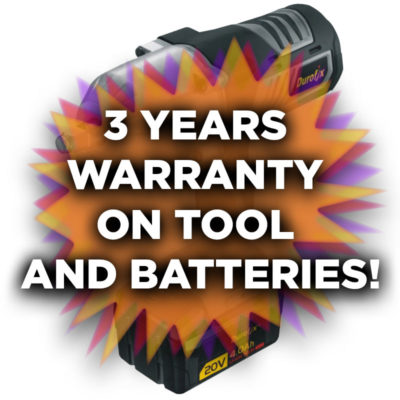 The Solution?
The Durofix 20V Impact Wrench allows you to choose from 6 torque settings, each geared towards various tyre fastening applications.
Go from 80 to 480Nm using its intuitive digital torque control. The tool can also loosen tyre lug nuts with 1,650 Nm reverse torque. This means you can finally conquer greasiness, rust, dirt & over torque by other air tools.
This Impact Wrench also features a brushless motor for a longer life span with virtually no maintenance worries! Less overheating, more power, compact, reduced weight and improved portability, in addition to reduced vibration and noise are just some of the benefits to this incredibly priced tool.
Need to know:
1,491 max reverse torque
1,000 Nm max tightening torque
Patented Electronic Torque Clutch (ETC) with 6 torque settings
Ideal for accurate & safe tyre fastening applications.
Loosen tyre lug nuts with 1,100 Nm reverse torque to conquer greasiness, rust, dirt & over-torque by air impact tools
Robust brushless motor
Included in kit:
Durofix 20V 1/2 inch Brushless Impact Wrench Kit
Charger
2x Rechargeable Batteries
All in one carry case
Outstanding 3-year warranty!