Introducing the Atlas TC320MAX Tyre Changer
The TC320MAX is a robust easy to use tyre changer, capable of handling up to 26" wheels. Supplied with double assist arms enabling you to easily cope with run flat and low profile tyres. Need a machine that saves you time and effort? This machine has a pneumatically controlled rear tilting column saving you set up time!
Minimum Effort, Maximum Performance! 
About the Atlas TC320MAX Tyre Changer
Fully automatic tyre machine capable of changing tyres up to 26".
Front access panel for easy servicing
Pneumatically controlled rear tilting column
Double assist arms enabling you to easily cope with run flat and low profile tyres
Suitable for most passenger and light commercial wheels
12 Months labour & Parts Warranty
Technical Specifications:
Rim Clamping Range External: 10″ – 24″
Rim Clamping Range Internal: 12″ – 26″
Max. Tyre Diameter: 1100 mm
Max. Tyre Width: 380mm
Bead breaker cylinder force: 3000Kg
Inflating pressure device max: 3.5 bar (50 psi)
Motor power: 0.75 220V 1ph
Rotating speed: 7rpm
Included with the Atlas TC320 Tyre Changer with Assist Arm:
Operation manual
Routine maintenance guide
Pre-filter and oil lubricator
18″ tyre lever
Alloy wheel protection kit including:
– Plastic inserts for metal mounting head
– Plastic cover for the tyre lever
– Set of 4 clamping jaw covers
– Plastic bead breaker cover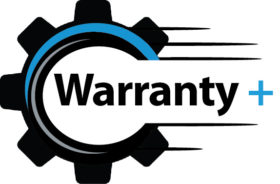 Why not take out our Warranty + extended service warranty package for added support and peace of mind. You will receive two annual machine services and extend your warranty to 24-months parts and labour for just £299+VAT at the time of your machine purchase.