Hofmann Megaplan megamount 303 Racing + megaspin 120 12V Package
megamount 303 Tyre Changer
The megamount 303 is a heavy-duty, semi-automatic tyre changer boasting a unique specification for what would normally be regarded as an entry-level model. This package includes the 240v model as standard. Please call our team now for a quote on the 12v model.
This tyre machine has been designed for those customers that don't have room for a tilt-arm machine (or maybe just like their old swing arm!) but still need to be able to cater for modern rim and tyre assemblies. With this in mind, the megamount 303 provides a healthy 24" rim clamping capability, necessary for handling alloys up to 22" diameter, an oversized 'racing' chassis, and the inclusion of the unique 'megafit duo light' twin assist arm system essential for making light work of stiff, low profile and run-flat tyres.
megamount 220 Wheel Balancer
The megaspin 120 brings a unique concept to balancing. A 'Handspin' wheel balancer with fully automatic (3D) data input. The megaspin 120 is the latest example of revolutionary thinking and technological 'firsts' from an innovator in garage equipment. Supplied in this package is the 12V model.
Intelligent Width Assessment (IWA) calculates the width of the rim by taking into account the 2D settings, wheel mass and typical rim data collated from thousands of assemblies. The result is a balancer with high performance capability, packaged into a small footprint and low investment. For the first time ever, mobile operators, or those garages where space is at a premium, can have a machine that is every bit as good as 'flagship' models 5 times the price!
Hofmann Megaplan Service you can't beat!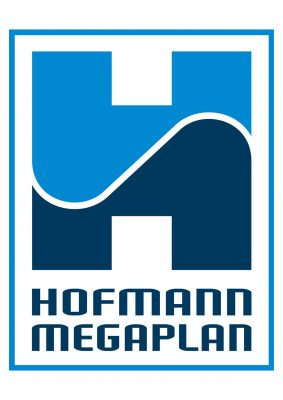 By purchasing Hofmann Megaplan equipment through Tyre Bay Direct you receive the full premium experience. The price includes delivery, installation from one of the Hofmann Megaplan's expert engineers & an industry recognised 24 months parts & labour warranty!
Call Tyre Bay Direct today on 01527 883 580 to meet your account manager & find out more about how Hofmann Megaplan wheel balancing can revolutionise your tyre-fitting operation! 
Finance details:
*Weekly price reflects 5-year finance option. The total value of the purchase must be over £1,000 (ex.VAT) to qualify for finance. Call today on 01527 883 580 to begin your application.
CALL NOW TO APPLY | 01527 883 580
APPLY FOR FINANCE ONLINE