Hofmann Megaplan megamount 613 Racing + megaspin 420
megamount 613 Tyre Changer
An extra heavy-duty, super-automatic tyre changer from Hofmann Megaplan. Patented "QuadraClamp" technology & 24″ clamping capability are just some of the features that make the megamount 613 Racing stand out from the pack when it comes to premium tyre fitting equipment!
Featuring Hofmann Megaplan's flagship 'tapered' turret for extra rigidity, the megamount 613 is the ideal choice for tyre professionals, alloy wheel specialist and prestigious main dealers. WDK Approval ensures its accreditation amongst the most notable tyre and vehicle manufacturers, and its ergonomic design sees the turntable lowered to make handling wide rims easier, and the bead breaker pedal relocated to a more convenient position for the operator.
megamount 420 Wheel Balancer
A super-advanced wheel balancer for premium users! The megaspin 420 from Hofmann Megaplan is a combination of revolutionary new wheel balancing technology partnered with incredible simplicity to offer tyre fitters a premium fitting experience with extreme accuracy & ease at the heart of all balances.
Boasting the unique 'No Checkspin' technology and 6 O'clock weight positioning, the megaspin 420 utilises Super-Automatic 3D Data Entry to ensure the operator only has to select the weight position(s) and lower the hood – it's that simple! Two laser points (not just a single line) guide the operator to the chosen weight position, and the rim locks into position at each inner and outer 6 O'clock placement position. There is absolutely no possibility for error, no chance of the machine throwing up an extra 5 or 10gms, and absolutely NO CHECKSPIN REQUIRED.
Hofmann Megaplan Service you can't beat!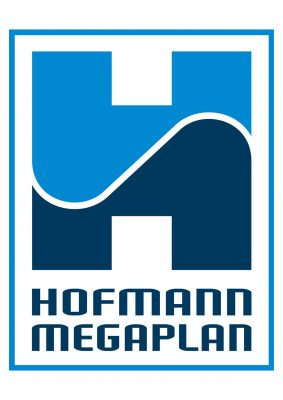 By purchasing Hofmann Megaplan equipment through Tyre Bay Direct you receive the full premium experience. The price includes delivery, installation from one of the Hofmann Megaplans expert engineers & an industry recognised 24 months parts & labour warranty!
Call Tyre Bay Direct today on 01527 883 580 to meet your account manager & find out more about how Hofmann Megaplan wheel balancing can revolutionise your tyre-fitting operation! 
Finance details:
*Weekly price reflects 5-year finance option. The total value of the purchase must be over £1,000 (ex.VAT) to qualify for finance. Call today on 01527 883 580 to begin your application.
CALL NOW TO APPLY | 01527 883 580
APPLY FOR FINANCE ONLINE