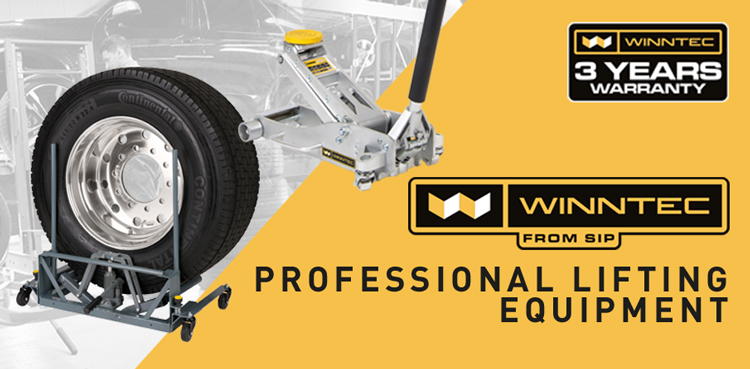 Winntec
Providing professional lifting equipment since their inception in 2002, Winntec is a highly recognised developer and manufacturer within the garage equipment industry. Starting with the widely regarded floor jack, the Wintecc lifing range has gone from strength to strength – which is why we at Tyre Bay Direct supply their products!
Garage Lift Range
The Winntec lifting range has you covered for all your portable lifting needs; offering the trademark floor jack, trolley jack stand, air bottle jacks and so on. Due to nearly two decades of full on development, the Winntec products offer robust and ergonomically designed manufacturing with every piece, so it's not surprising that every item comes with 3 years warranty. The incredible durability of Winntec's portable lifts increases with the lifting capacity of each product – with the range covering everything from 2 ton to 20 ton lifting capacity – making them the exemplary brand for portable lifting equipment within the garage industry.
Struggling for a lifting inspiration?
We stock a variety of Winntec items however with their range constantly changing with industry requirements, you may not be able to find what you are looking for. Contact our dedicated sales team on 01527 883580 to discuss your portable lifting needs, as we may be able to source the ideal lifting equipment for your workshop.